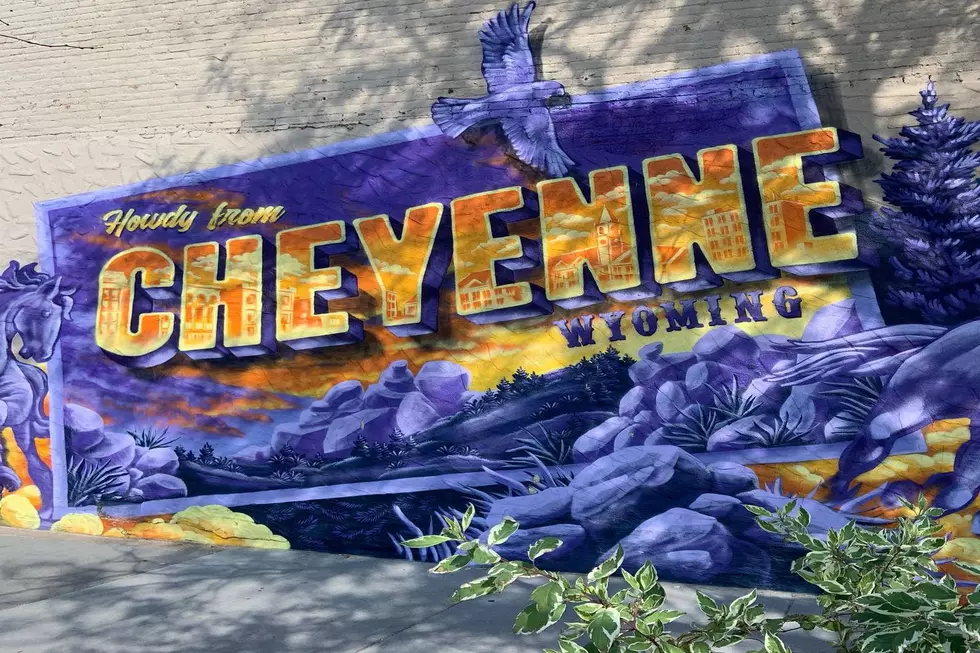 What To Do In Cheyenne This Weekend
Courtesy Of Joseph Beavin
Hello Easter Weekend and I hope this is a really Good Friday for you! There are plenty of things going on this weekend here in the Capitol City. And IT'S SO WARM OUTSIDE. Sorry for the caps, I didn't mean to come off like your Grandma explaining the squirrels are eating out of the trash again. But, it's going to be a really nice weekend, let's enjoy it! Check out these fun events going on this weekend, and if you're looking for Easter Brunch, I wrote that earlier this week, you can find that here. And don't forget Cheyenne Restaurant Week Kicks Off Monday.
Winter Farmer's Market
I love a good Farmer's Market. It's nice to help out local farmers who bring in their goods that are better than getting from the grocery. The market kicks off at the Depot tomorrow at 9am.
Historic Governor's Mansion Egg Hunt
The Easter Egg Hunt at the Historic Governor's Mansion is set to kick off tomorrow at 9am for kiddos aged 2-4.
City Of Cheyenne Easter Egg Hunt
Here's one for older kids, ranging from ages 2-8 at Holiday Park tomorrow starting at 10am. Let's get your kids all the treats!
Cheyenne Cars And Coffee
It's the April edition of Cars and Coffee at Rail Yard. There will be tons of cars and coffee to go around and it'll be awesome weather!
Cheyenne Restaurant Week
Don't forget that Restaurant Week kicks off Sunday! Get the best of the best that Cheyenne has to offer. Tons of local places to sink your teeth into and all the Breweries are accommodating those pre or post dinner drinks.
You can also find more events going on by checking out our friends at Visit Cheyenne.
How Many in America: From Guns to Ghost Towns
Can you take a guess as to how many public schools are in the U.S.? Do you have any clue as to how many billionaires might be residing there? Read on to find out—and learn a thing or two about each of these selection's cultural significance and legacy along the way.
See the Must-Drive Roads in Every State