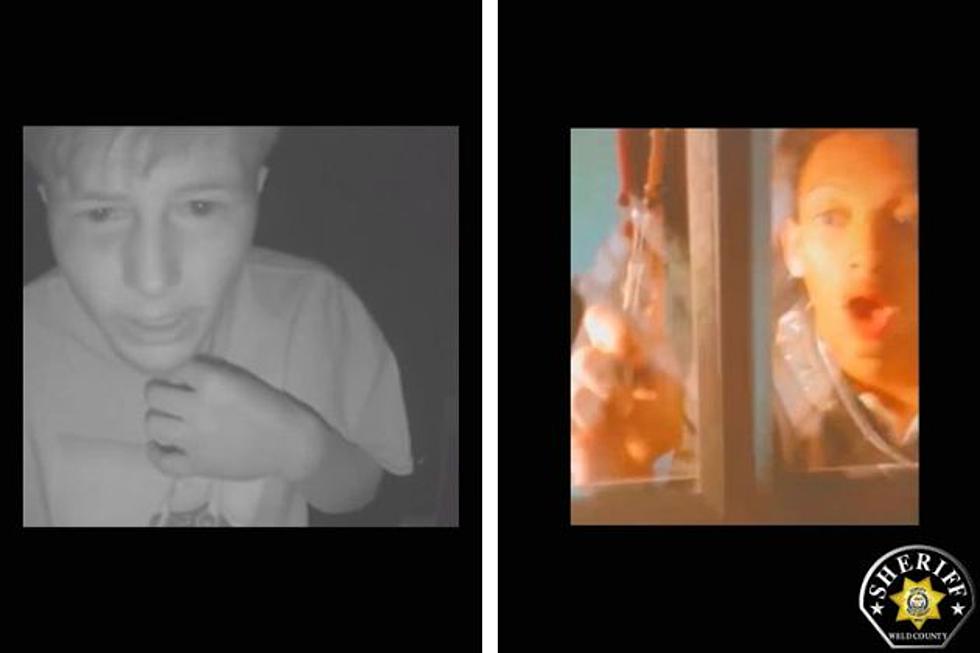 Weld County Authorities Looking For Suspect In Knife Incident
Canva/Weld County Sheriff's Office
The Weld County Sheriff's Office is asking for the public's help in identifying a suspect in a recent incident involving someone tapping on windows with a knife.
That's according to a post on the agency's Facebook page. According to the post, on Saturday, June 24 deputies were called to Country Estates on a report of a weapon disturbance.
Deputies were told that the person who reported the incident had a verbal altercation with an unknown male. That caused the unknown male to go to a family gathering where the reporting party was.
Things escalated with some shoving and a knife was produced. Everyone at the gathering went inside, and the unknown male allegedly tapped on the reporting party's window with a knife.
According to the post:
The male that tapped on the glass with a knife is a person of interest in this case and has been seen in Country Estates before. He was described as a young black or Hispanic male, with "afro style hair," and was wearing a shirt with a skull on it.
Investigating deputies would also like to talk to the male pictured in the second photo, who is also a person of interest in this case.
Anyone with information on the case is being asked to email Deputy Sean Harvey at: sharvey@weldgov.com.
Meet the Four-Legged Heroes of the Cheyenne Police Department
They may not be able to leap tall buildings in a single bound, but make no bones about it, police dogs play a vital role in the fight against crime.
In many situations, they're the first ones to put their lives on the line to protect their human partners, proving that not all heroes wear capes, some wear fur coats.