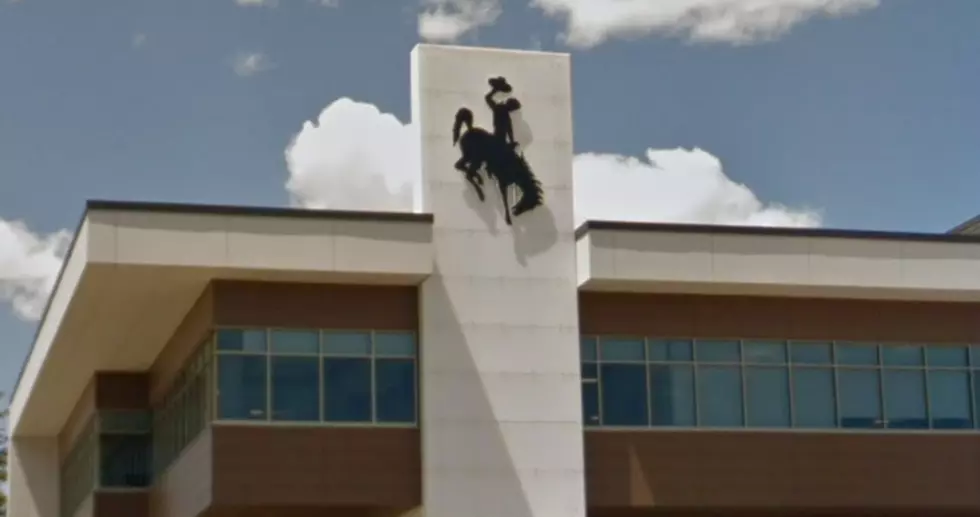 UW College of Business Receives $5 Million Dollar Gift
Google Streetview
Lois Mottonen, a pioneer in the field of accounting and a lifelong advocate for women, left a significant estate gift of more than $5 million to the University of Wyoming. Her gift will support the UW College of Business through a new Student Success Center and scholarships; as well as the university's American Heritage Center.
"I am so grateful to Lois Mottonen for the forethought and kindness of this amazing gift," UW President Laurie Nichols said in a statement. "One of Wyoming's own, Lois truly was an exceptional woman who excelled in the field of accounting and helped countless women along the way. Her gift will transform the College of Business, its Student Success Center and scholarships to business students. The University of Wyoming will be better able to support its students, thanks to her."
The new College of Business Student Success Center, to be located in the former Commerce and Industry Building, will be supported by the $2.5 million Lois C. Mottonen Student Success Center Endowment in Business.
The center will include enrollment management, student recruiting, scholarships, academic advising, study-abroad advising, professional development and engagement, internships and the Peter M. and Paula Green Johnson Career Center. It is slated to open in the 2019-2020 academic year.
Mottonen's support of UW began in 1963, and she supported her alma mater every decade since, including scholarships, the College of Business, Wyoming Public Radio, the AHC, Associated Students of UW and UW Libraries.
"It is a fitting time to recognize Lois' gift, as this year marks the 150th anniversary of women's suffrage in Wyoming," David Sprott, dean of UW's College of Business said.
Lois Mottonen lived her entire life in Wyoming, growing up in Rock Springs and then coming to the University of Wyoming to pursue accounting. She was the only woman in her class, and she graduated with honors in 1951.
After graduation, she couldn't get an accounting job, because firms were not hiring women. Her advisors encouraged Mottonen to apply to the U.S. Treasury Department. She had a distinguished carer as an Internal Revenue Service agent from 1951-1979.
That work led her to be a guest on the TV show What's My Line? in 1961 (see her appearance below).
After leaving the Treasury Department, she worked for the Wyoming Department of Education in a position supported by the Carl D. Perkins Vocational Education Act that promoted gender equity in school districts and community colleges. She also served as communications coordinator for the Wyoming chapter of the American Association of Retired Persons, for which she was honored with an award, and managed programs for the State Employees Retirement Group.
In 1995, in appreciation for her work in equal opportunity for women, Mottonen was invited to meet with President Bill Clinton and Hillary Clinton as part of the Women's Bureau of the U.S. Department of Labor's 75th anniversary.
Mottonen was the first woman in government to be elected president of the American Woman's Society of Certified Public Accountants, and she served as president of the Laramie County Historical Society. She was a UW Outstanding Alumna and served on the UW College of Business (then Commerce and Industry) Advisory Board. She also played tennis for 40 years and won tournaments in the sport.
"Lois' gift to UW reflects her gratitude for the education and encouragement she received at UW, and her hope that future generations of women and men receive the same kind of education and encouragement to allow them to make their mark in the world," says Dennis Cook, Mottonen's attorney.
Mottonen passed away in 2017.