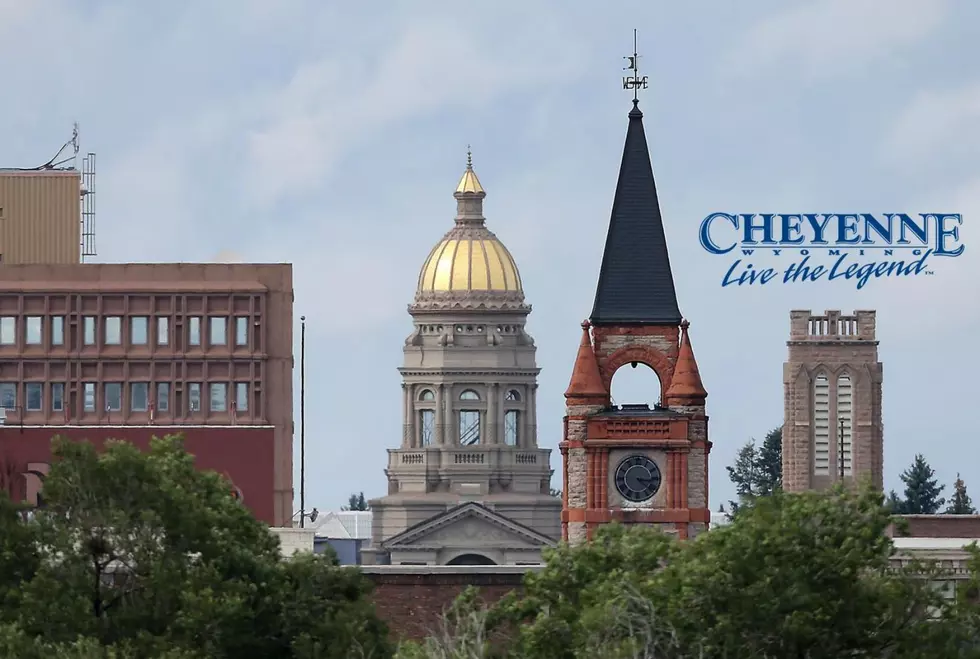 There's Nothing To Do In Cheyenne
Photo courtesy of Michael Smith, Visit Cheyenne
If you think there's nothing to do in Cheyenne, think again. Here's a list of fun events in the Capital City.
NATIVE VOICE SERIES AT THE LIBRARY - January 7, 2019 - February 13, 2019, Recurring daily, Laramie County Library - Free. Come to the library and check out genealogy, artifacts from the Wyoming State Museum, reservation living and much more.
YOUNG READERS BOOK PARTY - January 6, 2019 - January 27, 2019, Recurring weekly on Sunday. Laramie County Library, 1:15 PM. A celebration of reading with young readers that's a little bit storytime and a little bit book club. We will read and talk about books, sing, play, and learn! (Grades Pre-K – 2; Storytime Room)
MOTHERS & SONS - February 1, 2019 - February 10, 2019, Historic Atlas Theater 211 W. Lincolnway Cheyenne, WY. A dramatic play written by Terrence McNally.
TAPIROMORPH FOSSIL - October 4, 2018 - September 30, 2019, Recurring daily, Wyoming State Museum. The public is invited to an open house at the Wyoming State Museum to view the rare mammal fossil discovered near Kemmerer.  
OPEN MIC NIGHT AT ACCOMPLICE - Weekly on Wednesday at Accomplice Beer Company, 115 W. 15th St Cheyenne, WY. 7:00 PM to 9:00 PM. Spend an evening where guests can play instruments, tell jokes, recite slam poetry, and yes, even sing karaoke while drinking from 14 choices of craft beer from our craft draft wall. Every Wednesday. Located in the Cheyenne Depot.
CHEYENNE ART WALK - Monthly on the 2nd Thursday. Several locations display art and have special functions within their own businesses for you to enjoy.
CHEYENNE WINTER FARMERS' MARKET - Cheyenne Depot Museum, 10:00 AM to 2:00 PM. Vendors selling local meats, vegetables, coffee, eggs, pasta, baked goods, gluten-free snacks, and honey.
FLYDRAGON ART STUDIO: ARTIST JOURNALS - Recurring weekly on Wednesday, Thursday, Friday, Saturday, Flydragon studios. We ask the community to continue to add art to our art journals. This can be any type of medium or written word. It may take several months to get the journals filled, but once they are, we will hold a silent auction and fundraiser for an art related cause.