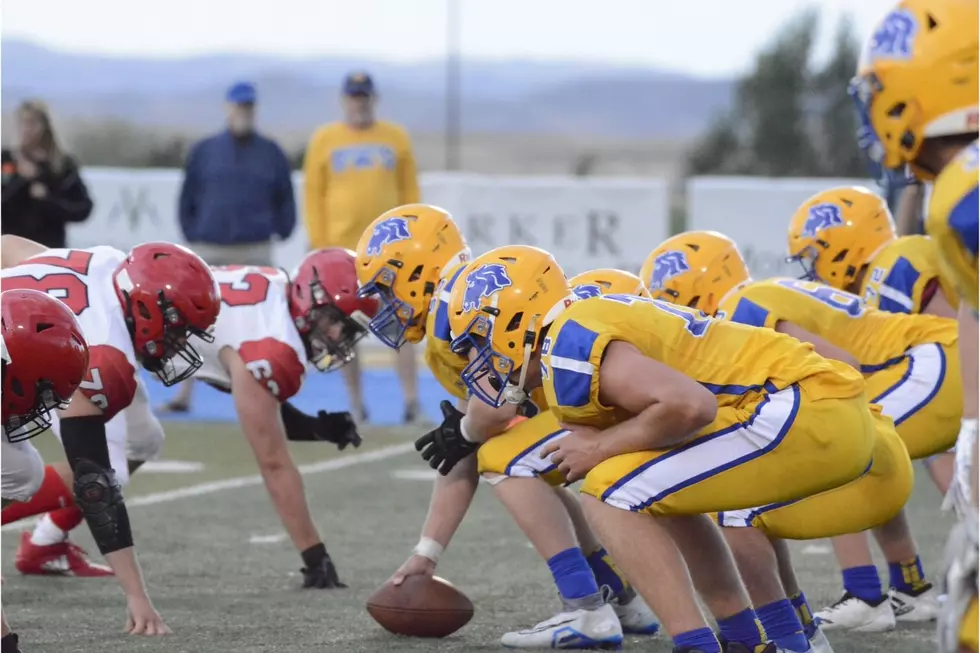 Sheridan Nips Cheyenne Central With Late Field Goal
Photo Courtesy: Carla Sessions
The most compelling game in the first week of 4A football was defending champion Sheridan hosting Cheyenne Central.  Sheridan beat Rock Springs for all the marbles in 2021 and Central went 2-8 last year.  Sheridan started the scoring thanks to their all-star caliber player in Colson Coon who rambled 48 yards for a touchdown to give the Broncs a 7-0 lead. Central answered in the 2nd quarter with a TD of their own thanks to Keegan Bartlett who got in from the 1-yard line to tie the game at 7.
Sheridan regained the lead very late in the 2nd quarter as Cael Gilbertson threw long to Matthew Ketner for a touchdown to bump the lead to 14-7.  Keegan Bartlett threw a touchdown pass in the 3rd quarter to even the game at 14. The teams traded touchdowns in the 4th quarter as Coon got into the end zone from 2 yards out and Richard Prescott of the Indians got in from the doorstep so at that point it was even at 21.
The last minute of the game was eventful as Coon missed a field goal with 22 seconds to go but Central turned the ball over on their next possession so Sheridan took over at the Indian 16. Coon atoned for his miss as he connected from 21 yards out to give Sheridan a 24-21 win.
This week, Sheridan will be at Cheyenne South and Central will be at home to meet Kelly Walsh. We have a few pics to share with you from this game on Friday in our gallery below, courtesy of Carla Sessions. Enjoy!
Sheridan Vs. Cheyenne Central Football
Sheridan Vs. Cheyenne Central Football