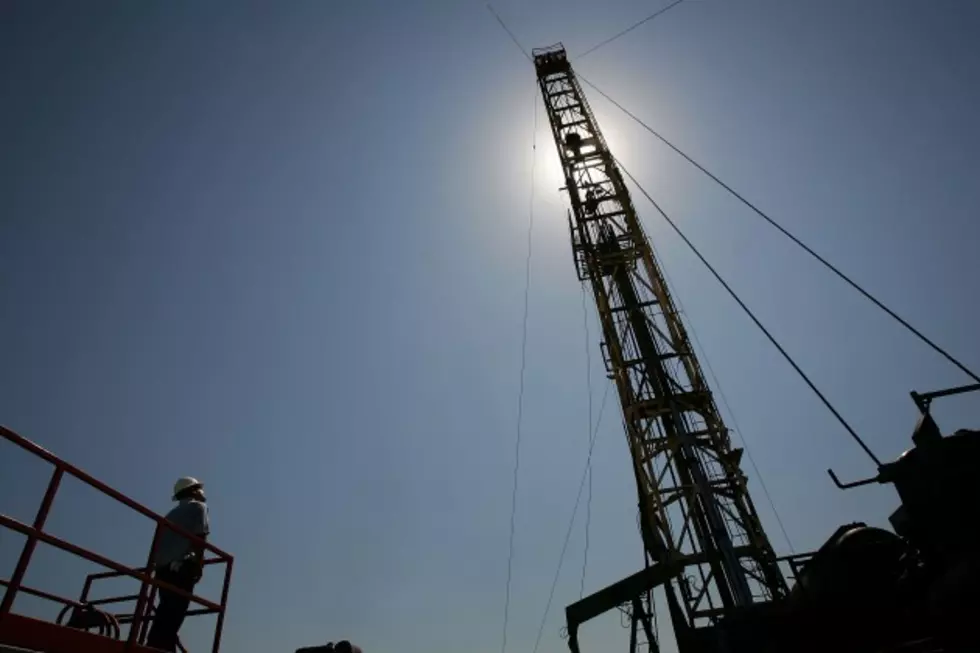 No Injuries in Well Blowout in Wyoming
David McNew/Getty Images
CASPER, Wyo. (AP) — Crews worked Monday to shut an oil and gas well in central Wyoming that blew out over the weekend.
Officials say no one was hurt when a drilling rig hit a pocket of natural gas early Sunday in a rural area of Converse County.
County Emergency Management Agency coordinator Russ Dalgarn says equipment to prevent blowouts failed, forcing workers to evacuate the rig.
Dalgarn says there was a small fire on a vent stack but nothing was damaged in the fire, which was later put out by firefighters and contractors.