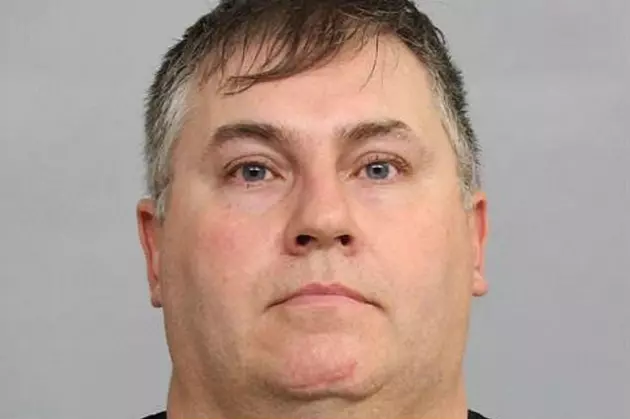 Natrona County Man Faces Trial For Forging Checks Of Elderly Relative
Natrona County Sheriff's Office
A Natrona County resident will face trial on charges he forged checks for nearly $20,000 from his elderly mother-in-law while her husband was dying.
Roy Davis waived his preliminary hearing before Natrona County Circuit Court Judge Brian Christensen on Thursday, and he will have his arraignment in District Court probably in a few weeks.
Davis first appeared in circuit court for an initial appearance on Jan. 24, where he was initially charged with two felony counts: exploitation of a vulnerable adult and receiving stolen property valued at more than $1,000.
Monday, he heard 35 additional counts of forgery during a second initial appearance.
Davis' public defender Kerri Johnson asked, and Circuit Court Judge Steve Brown agreed to lower his bond from $75,000. Johnson said he's lived in the area for 25 years, does not pose a threat to the community and is not a flight risk.
Brown lowered the bond to $50,000 cash or surety, but noted Davis had convictions for check fraud in 1999, forgery in 2004, escape in 2012, and a probation violation.
Davis remains in custody. He turns 46 on Friday.
A Natrona County Sheriff's investigator began looking at the case two weeks ago when a son of the alleged victim said he recently assumed power of attorney responsibilities for his elderly mother, according to an affidavit.
While reviewing her finances, he found 35 checks totaling about $19,900 that apparently were signed by someone besides his mother. The checks were endorsed to Davis or his wife, who is the victim's youngest daughter, according to the affidavit.
Last week, the victim told an investigator that Davis married her daughter in 2015. They moved into the victim's house on 8 Mile Road to care for her and her dying husband, who has since passed away. Following the husband's death, the Davises continued caring for her mother.
The victim said she did not sign any of the 35 checks in question dating to Dec. 5, 2016, nor did she authorize Davis to write any of the checks.
In a subsequent interview, Davis told the investigator that he and his wife had accrued a large amount of debt when they married.
Davis also admitted to being unemployed and having a substantial gambling problem he tried to hide from his wife. He said his wife was the only source of income in their household, other than Veterans Administration benefits the victim collected on behalf of her deceased husband.
About a year ago, Davis said he lied to his wife by telling her he would pay their monthly bills in cash, but instead used the money for his gambling habit and lost about $9,000.
Because of this, Davis told the investigator that he took his mother-in-law's checkbooks from her nightstand and forged her signature to write checks to himself. He used that money to pay minimum amounts on bills to hide the gambling debts.
He admitted to endorsing each of the 35 checks -- with amounts varying from $40 to $1,900 -- to himself or his wife, and said used some of the money to paying bills, and some would go "into [his] pocket," according to the affidavit. Davis told the investigator, "... he had 'done wrong', but stated he did it to keep his wife and mother-in-law happy."
His wife told the investigator neither she nor Davis had permission to use her mother's checkbooks. She said she knew of one of her husband's gambling debts in the amount of $1,500.
The victim had told the investigator that all the forged checks came from an account she set up per instructions by the Veterans Administration, in order to collect benefits following her late husband's death.
In the VA account alone, the investigator identified $15,590 Davis took without permission.
The investigation continues.