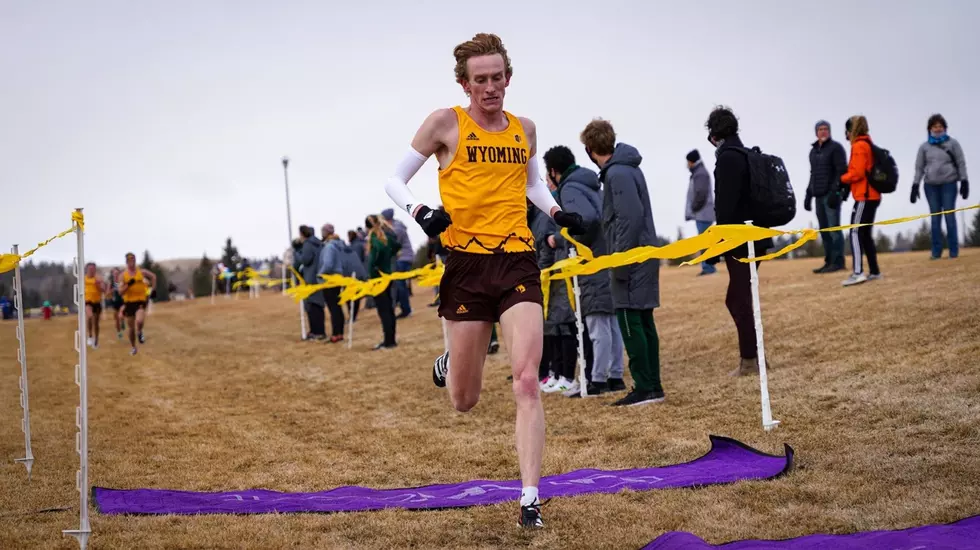 MW Championships ahead for UW cross country teams
Wyoming will head to Las Vegas for the Mountain West Championships this weekend./ UW courtesy photo
LARAMIE -- The University of Wyoming Cross Country teams head to Las Vegas for the 2020 Mountain West Cross Championships set for Friday, March 5th at the Craig Ranch Regional Park in Las Vegas, Nevada. 
The Cowgirls will kick things off with a 6K at 10am (MT), with the Cowboys wrapping up the meet with an 8K at 11am. 
"From what we've been seeing in workouts and at the last meet, we feel both teams are running their best right now. Part of not having many competitions this season was an opportunity to have an extended block of hard training where we got consistent volume and pushed some challenging workouts.
"As a group, they responded well and we've been able see good progress in the last few months," UW cross country coach Scott Dahlberg said. 
Both teams have competed twice this season, the Cowgirls running 6Ks both times and the Cowboys running a 6K in January and an 8K in February. Junior Katelyn Mitchem's time of 21:12.2 in the 6K and Sophomore Albert Steiner's 23:55.6 in the 8K lead the way for both squads respectively. 
Dahlberg continued, "We're looking forward to seeing the continuation in progress and building on the last performance. The last meet was the first larger collegiate competition for a good portion of the team, and so there was an element of unknown that won't be there this meet. They know the course, they know what to expect, where to push the limits, and we're looking to watching them compete together."
In the latest USTFCCCA Coaches Poll (Week 6 - March 3), there are two Mountain West teams ranked in the top 30 and two other teams receiving votes. They are Utah State (19), Air Force (23), Colorado State (31) and Boise State (7). The same is true on the women's side of the poll with New Mexico (3), Boise State (11), Air Force (36) and Colorado State (41). 
The Cowboys are coming off their best-ever finish at the MW Championships, finishing in third place with 75 points in 2019, while the Cowgirls' finished in sixth-place finish with 170 points during last year's event hosted in Logan, Utah. Both the Cowboys and Cowgirls competed in Las Vegas at the Battle Born Collegiate Cross Country Challenge on Feb. 19 for their final event before this week's meet. 
Live results for the meet | http://www.rtspt.com/events/mw/2020-XC/
Stay up to date with Wyoming Cross Country and Track & Field by following @wyo_track on Twitter. 
The Top 10 Concert Crowds In Cheyenne Frontier Days History