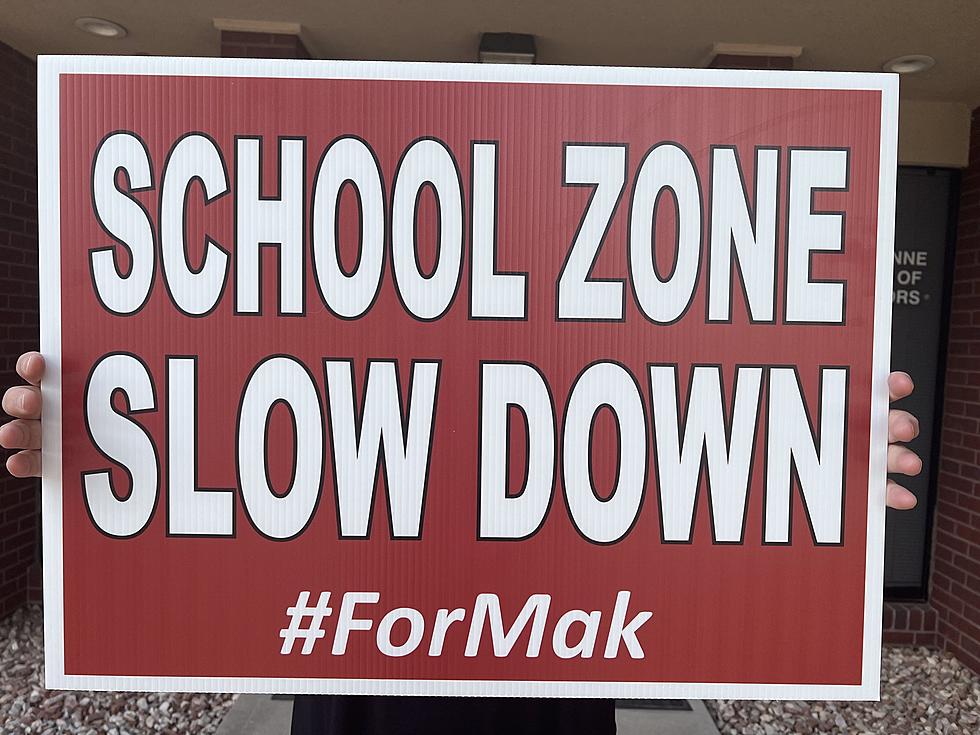 Mother Of Cheyenne Boy Killed In Crosswalk: Please Be Careful
For Mak Facebook Page
The mother of a McCormick Junior High School student who was fatally hit by a car while using a crosswalk near the school in 2021 is reminding motorists that two seconds of distracted driving can be fatal.
School starts on Wednesday in Laramie County School District#1.
13-year-old Makaili "Mak" Evans was on his way to school when a woman driving a Ford Escape eastbound on Western Hills Boulevard hit him in the crosswalk in front of McCormick on Nov. 5, 2021. Evans was taken to Cheyenne Regional Medical Center with critical injuries where he was later pronounced dead.
Janelle Jones is doing everything she can to prevent the tragic death of her son from being repeated. She has launched the ''For Mak" program to raise awareness of the dangers of distracted driving and work to improve school zone safety. With school starting in Laramie County School District#1 the program is reminding people to be extra careful when driving in school zones.
As part of that effort, volunteers are being sought to hold signs such as the one shown at the top of this article in school zones. You can volunteer to help here.
The organization is working with the Cheyenne Board of Realtors to remind people to drive safely in school zones. A post on the organization's Facebook page asks motorists to pledge to slow down in school zones and not drive distracted.
The motorist who drive the vehicle that killed Mak Evans, Kelli Lynn Gaskins, was sentenced to a year in jail with 275 days suspended, effectively amounting to a 90-day jail sentence. She was also ordered to pay a $2,000 fine and serve a year of probation. Gaskins was married to a Laramie County Sheriff's Deputy.
Jones says she would like to see vehicular homicide, which is currently a misdemeanor under Wyoming law, upgraded to a felony, as is the case in some other states across the country.
A bill that would have included that change in the law failed to make it through the legislature earlier this year, but Jones says she hasn't given up on the idea.'' I still would like to see it a felony" she told Townsquare Media on Monday. ''I just think that some of the laws we have are a little too relaxed and people don't take them very seriously."
An interview with Janelle Jones will run on the "Weekend in Wyoming' program this Saturday at 12 noon on AM 650, KGAB.
LOOK: Discover Wild Wyoming at This Stunning Medicine Bow Airbnb
Discover the rustic camping destination of your dreams nestled in the beautiful Snowy Range Mountains. Minutes from Centennial, Wyoming, and a short drive from Laramie, this cozy yurt upgrades 'traditional' camping to the next level. It has two bedrooms, a real bathroom (with a shower!), wifi, and a hot tub. It has the luxury and the comforts of home with mountain views and easy access to the hiking trails and fishing lakes of Medicine Bow-Routt National Forest!