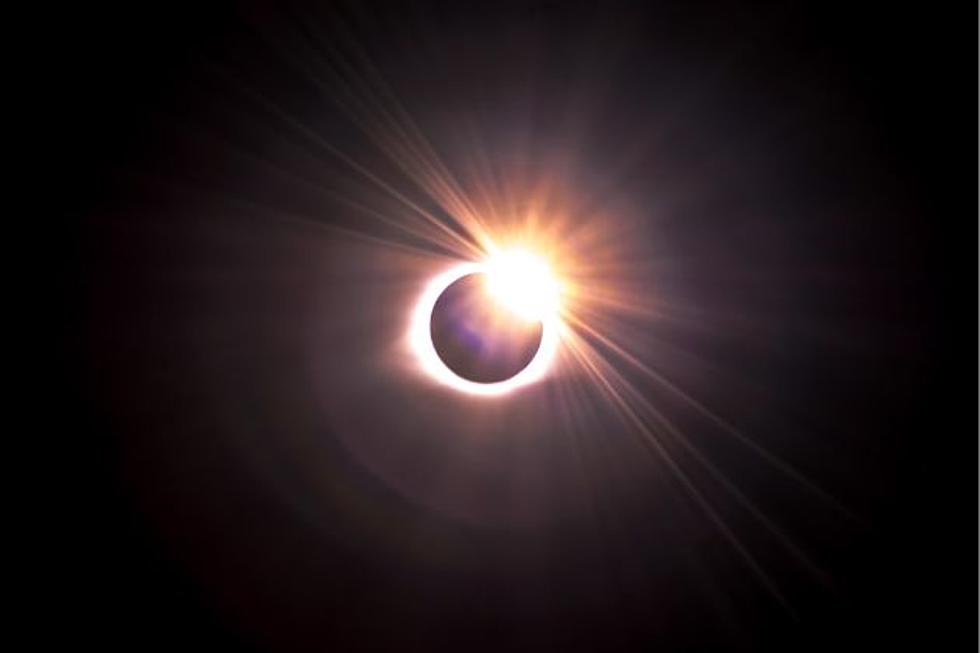 Meteorologist Hoping SE Wyoming Weather Will Allow Eclipse View
Camva/Unsplash
Weather permitting, Wyoming residents should be able to see a partial solar eclipse on Saturday.
Cheyenne-based meteorologist Don Day Jr. says the weather in southeast Wyoming could potentially interfere with the ability to see the eclipse.
He gave Townsquare Media the following comments:
''It will be dry but not completely clear, there will be some clouds so have to hope there are big enough gaps in the clouds to see it.''
But you will need special glasses to view the eclipse safely.
According to the Riverton Office of the National Weather Service, the eclipse should start around 9:10 to 9:15 a.m. in Wyoming on October 14, and peak around 10:30 a.m. ending around noon.
"An annular solar eclipse happens when the Moon passes between the Sun and Earth, but when it is at or near its farthest point from Earth. Because the Moon is farther away from Earth, it appears smaller than the Sun and does not completely cover the Sun. As a result, the Moon appears as a dark disk on top of a larger, bright disk, creating what looks like a ring around the Moon."
People wanting to view the eclipse need to take the proper precautions, as looking directly at an eclipse can permanently damage your vision. NASA says special glasses are the only safe way to view an eclipse:
"When watching a partial or annular solar eclipse directly with your eyes, you must look through safe solar viewing glasses ("eclipse glasses") or a safe handheld solar viewer at all times. Eclipse glasses are NOT regular sunglasses; regular sunglasses, no matter how dark, are not safe for viewing the Sun."
Regular sunglasses, even very dark ones, will not protect your eyes.
In most of Wyoming, the sun will be about 70 to 80 percent obscured during the eclipse. But in some parts of southwest Wyoming, such as Rock Springs, over 80 percent of the sun will be blocked out.
The Riverton Office of the National Weather Service posted a map showing the areas where the eclipse will be most visible:
2022's Deadliest Wyoming County by Traffic Deaths
While car crashes can occur anywhere, some roads in Wyoming are more dangerous than others.
According to
Wyoming Highway Patrol
data, there were 117 fatal crashes in the Cowboy State in 2022 resulting in 133 deaths.
Of those fatal crashes, the majority (13.68%) occurred in Laramie County -- two in January, one in February, one in March, two in April, one in June, two in July, three in August, two in September, one in November, and one in December.
Sweetwater County saw the second most fatal crashes last year, 12, while Fremont and Lincoln counties each saw 10.
Albany and Park counties each recorded eight, and Campbell, Converse, and Natrona counties each tallied seven.
The deadliest 2022 crash in Laramie County took place on June 17 when two semis collided on Interstate 80 east of Cheyenne and immediately became engulfed in flames killing both drivers and a passenger.
Laramie County also saw two fatal crashes involving motorcyclists, two fatal crashes involving juveniles, and a fatal crash involving a pedestrian last year.
Gallery Credit: Joy Greenwald