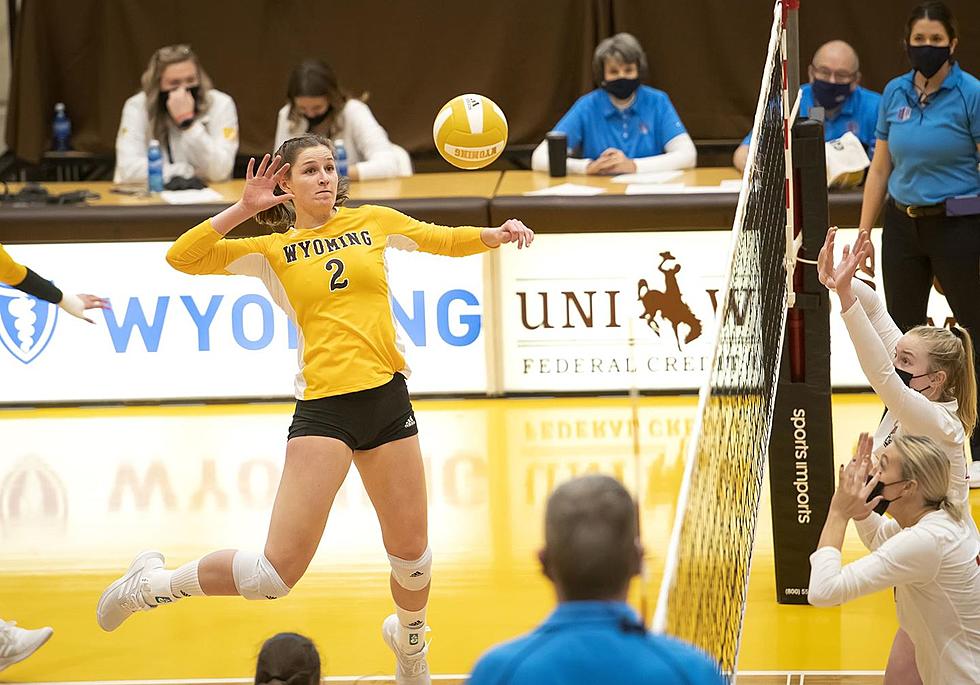 McBride lands on All-MWC team for fourth time
Jackie McBride was named to the All-Mountain West volleyball team for the fourth straight season. / UW courtesy photo
COLORADO SPRINGS, Colo., -- Wyoming middle hitter Jackie McBride was named to the All-Mountain West Volleyball Team for the fourth time in her illustrious career on Monday, announced by the league office.
McBride becomes the eighth student-athlete in Mountain West Conference history to become a four-time all-league honoree and just the second Cowgirl to be named All-Mountain West four times (Erin Kirby, 2011-14).
This season, the Aurora, Colo., native McBride, finished third in the league in blocks per set (1.26), fourth in hitting percentage (.371) and 10th in points per set (3.45), all of which led the Cowgirls. McBride also led UW in points with 148.5, despite missing the final two matches of the season and was second on the team with 103 kills and 2.40 kills per set.
MORE UW ATHLETICS NEWS:
* Where's the cornerback depth?
* BREAKING: UW football recruit fatally shot in Dallas
* Wyoming rodeo team hosting online auction
* PODCAST: Ben Wisdorf talks "championship or bust" for the Pokes
For her career, McBride is fifth all time with 462 career blocks, while her .335 career hitting percentage is the third-best mark in program history. McBride's spring 2021 selection becomes the 20th All-Mountain West honor under Head Coach Chad Callihan.
The Wyoming volleyball team finished the COVID-19-shortened spring season 8-6 overall. All of those matches came against Mountain West foes. Two matches against Air Force and Nevada were axed due to the ongoing pandemic.
The Cowgirls started the season 4-0 before dropping three straight. On Feb. 27, UW got back in the win column with a 3-1 victory in Laramie over Border War rival, Colorado State.
* University of Wyoming press release
EXPLORE: The 10 Smallest Towns in Wyoming