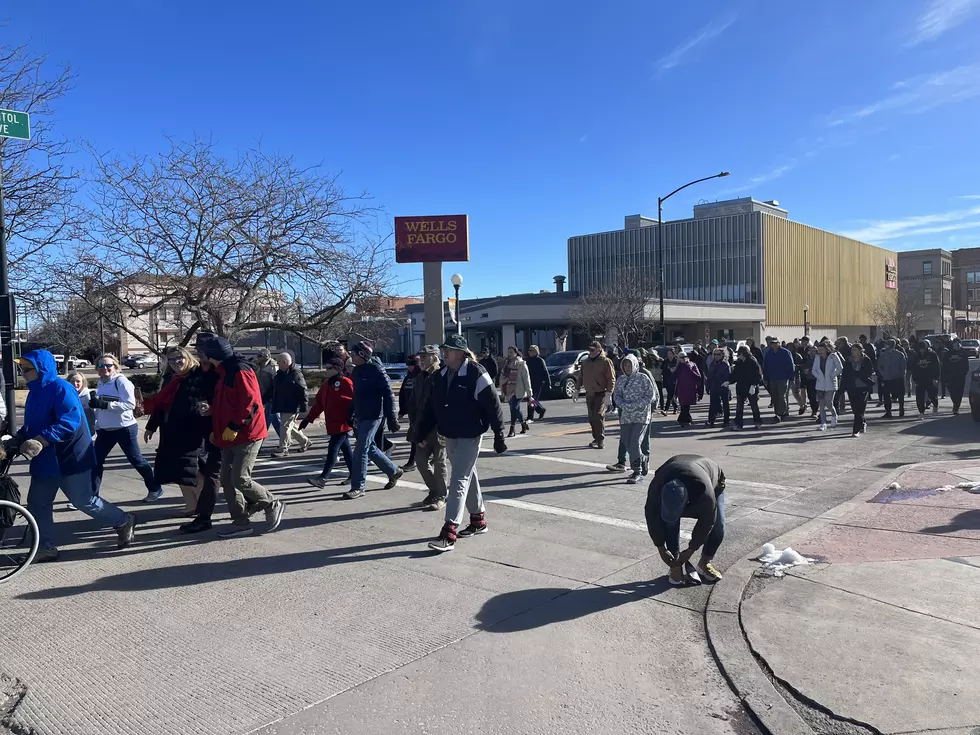 Martin Luther King March Draws Hundreds In Cheyenne
Doug Randall. Townsquare Media
Hundreds of people march from the Cheyenne Depot Plaza to the Wyoming Capitol Building on Monday in tribute to the memory and ideals of slain civil rights leader Martin Luther King Jr.
Young and old, Black and White, the crowd represented a diverse representation of the population of Wyoming's Capitol city.
The marchers included several local and state political figures, including Wyoming Governor Mark Gordon, Cheyenne Mayor Patrick Collins, Laramie County Sheriff Brian Kozak,  and many others.
Martin Luther King/Wyoming Equality Day was made an official state holiday in 1990, largely due to the efforts of state legislator Harriet ''Liz'' Byrd of Cheyenne.
The Cheyenne event was held in conjunction with numerous other events across the country honoring the memory and ideals of the slain civil rights leader.
2022's Deadliest Wyoming County by Traffic Deaths
While car crashes can occur anywhere, some roads in Wyoming are more dangerous than others.
According to
Wyoming Highway Patrol
data, there were 117 fatal crashes in the Cowboy State in 2022 resulting in 133 deaths.
Of those fatal crashes, the majority (13.68%) occurred in Laramie County -- two in January, one in February, one in March, two in April, one in June, two in July, three in August, two in September, one in November, and one in December.
Sweetwater County saw the second most fatal crashes last year, 12, while Fremont and Lincoln counties each saw 10.
Albany and Park counties each recorded eight, and Campbell, Converse, and Natrona counties each tallied seven.
The deadliest 2022 crash in Laramie County took place on June 17 when two semis collided on Interstate 80 east of Cheyenne and immediately became engulfed in flames killing both drivers and a passenger.
Laramie County also saw two fatal crashes involving motorcyclists, two fatal crashes involving juveniles, and a fatal crash involving a pedestrian last year.