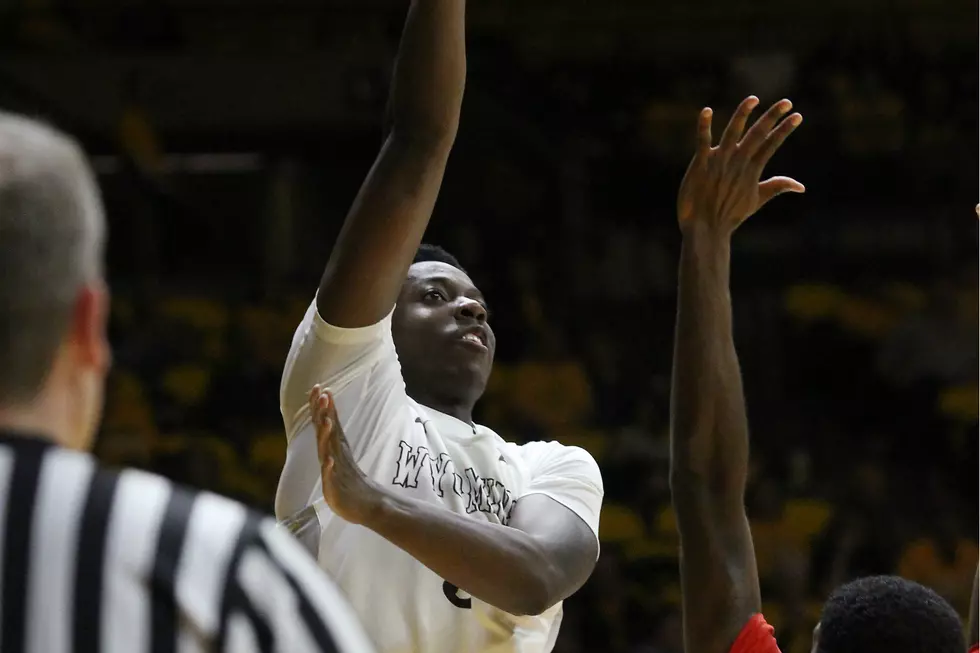 Late Run Lifts Lobos Past the Pokes
Seneca Riggins, Townsquare Media
Elijah Brown scored 33 points and grabbed 10 rebounds to help the New Mexico Lobos defeat the Wyoming Cowboys 78-71 Saturday night in Albuquerque.
An 11-2 run by the Lobos late in the second half gave them a 70-61 lead that proved too much for the Cowboys to overcome. Damien Jefferson scored all seven of his points in that run, while Brown contributed a key three-pointer.
UW head coach Allen Edwards said, "On the road, in a hostile environment, we had some opportunities to win this game. We had some careless turnovers at certain times and allowed offense rebounds at the wrong time."
New Mexico (12-8, 5-3) won its third straight MW game. Tim Williams added 14 points and 11 rebounds. The Lobos shot 45 percent from the field.
Wyoming (13-7, 3-4) had four players in double figures. Hayden Dalton led the way with 17 points and 13 rebounds. The Pokes shot 42.6 percent in the game, but also committed 13 turnovers. UW made 11 three-pointers in the loss, which is the most on the road this season, but it wasn't enough.
The game was tied 38-38 at halftime. New Mexico built a 57-51 lead midway through the second half. Wyoming battled back and tied it at 59 on an Alan Herndon 3-pointer with eight minutes left. That's when the Lobos responded with their key surge. They closed it out with free throws.
The Cowboys return home for their next two games on Wednesday, Jan. 25 versus UNLV and Saturday, Jan. 28 against Boise State.