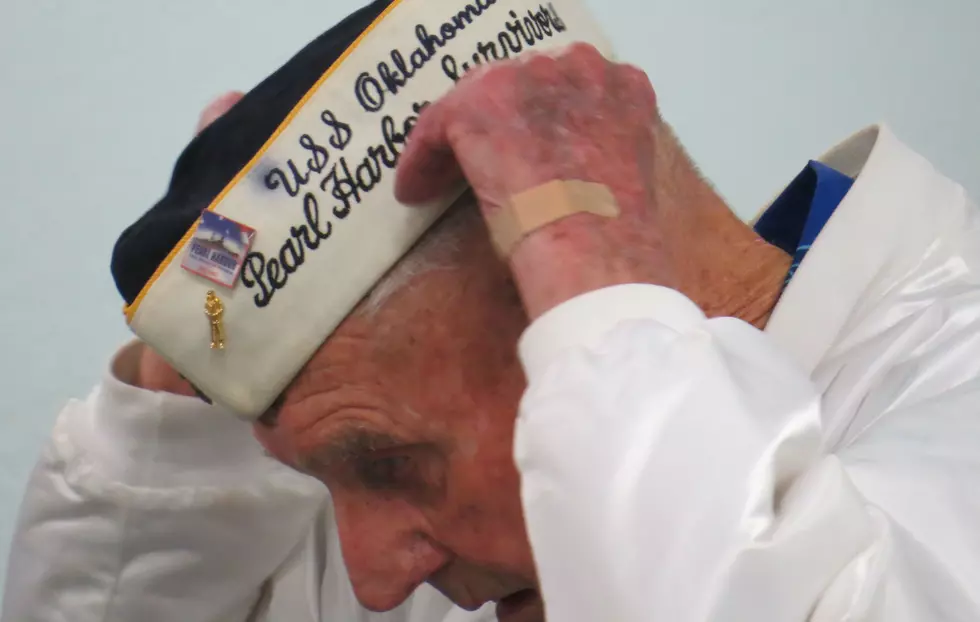 Late Casper Resident Survived USS Oklahoma Attack, Founded Fire Truck Company
Tom Morton, Townsquare Media
Sheridan native Herman Schmidt was not the only Wyoming native on the USS Oklahoma when it was attacked by Japan at Pearl Harbor on Dec. 7, 1941.
Longtime Casper resident Walter Becker, founder of Becker Fire Equipment Co, also was on board.
Becker was doing laundry in the engine room when torpedoes hit. He ran up four or five flights of stairs and jumped off just before the ship capsized.
He swam under the harbor's surface which was covered in burning oil. He was picked up by a raft, reached the shore and went back to the Oklahoma where he and others drilled through the hull trying to find survivors.
After a couple of days it was apparent no one was alive inside.
He then signed up with the destroyer USS Blue, which was attacked and sunk at Guadalcanal.
After that, Becker was assigned to an aircraft carrier that was attacked and sunk by kamikaze planes.
After the war, he eventually moved to Casper where he founded the Becker Fire Equipment Co., which started on East Yellowstone Highway, then moved to Southeast Wyoming Boulevard and then to Six Mile Road west of Mills where up to 100 employees built fire trucks and other emergency equipment.
American LaFrance, -- a subsidiary of Freightliner LLC, which later became a subsidiary of DaimlerChrysler -- bought half the company in 1999.
Other business transactions occurred and Becker Fire Equipment Co., was shut down in February 2006.
Walter Becker died on Dec. 4, 2015, at the age of 94. His remains are inured at the Oregon Trail Veterans Cemetery north of Evansville.
-----------
In full disclosure, I am a son of Pearl Harbor survivor George T. Morton, who died in August 2019.
My dad met Walter Becker over lunch at a Pearl Harbor Survivors Association reunion in Honolulu some time in the late 1990s. The two veterans started talking about where they lived, and my name came up in the conversation. A year or two later, I wrote about his story in the Casper Star-Tribune on Dec. 7, 2001, for the 60th anniversary of the attack
Like many veterans I've known, they don't much talk about their wartime experiences.
I never would have known about him but for him meeting my dad. He was not one to come to the newspaper and brag about his experiences.
But those experiences of having three ships shot out from under him during the war probably are rare at least if not unique.
I am proud to have known him.
Honolulu Star-Bulletin, Monday, Dec. 8, 1941
My dad, Army Sgt. George T. Morton, bought the Dec. 8, 1941, edition of the Honolulu Star-Bulletin.
VFW Chili Cookoff for Suicide Awareness of Veterans