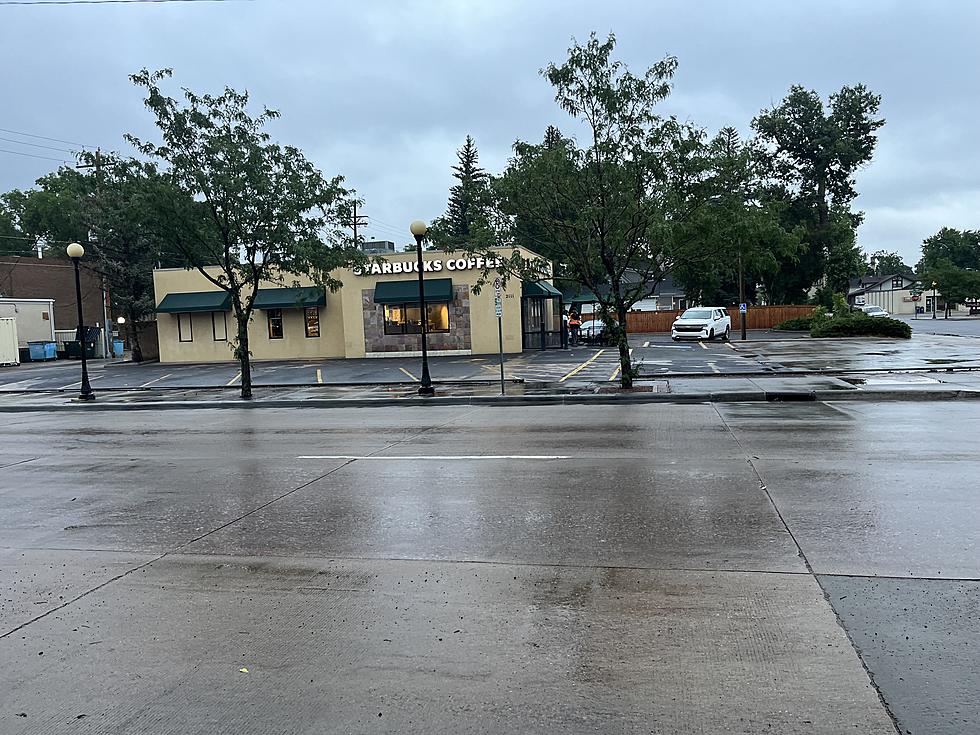 Laramie County Democrats: We Support Starbucks Baristas
Doug Randall, Townsquare Media
The Laramie County Democratic Party has released a statement in support of Starbucks baristas at the company's 21st Street and Central Avenue shop in Cheyenne.
The statement reads in part:
'The Laramie County Democrats proudly express their support for the hardworking baristas at The Partners of 21st and Central Starbucks in Cheyenne, Wyoming. These dedicated workers have endured numerous grievances, including; short and unreliable hours, inconsistent scheduling, lack of accountability with HR, favoritism, high premiums for health care, insufficient wages, retaliatory cuts to hours for organizing, and mistreatment from management.''
In response to the comments, Stabucks spokesman Andrew Trull on Thursday gave Townsquare Media a statement that included the following comments:
''Starbucks has consistently offered hourly partners the best benefits and perks in the industry, including:
An average wage of $17.50 per hour, and a wage range for hourly partners between $15 and $23 per hour (or a total compensation, with benefits, of approximately $27 per hour). Importantly, no partner in the U.S. makes below $15 per hour. Our wage floor for U.S. partners is $15 per hour (referenced in the 2023 Proxy on pg. 81)''
In regard to unionization, Trull wrote:
''We respect their right to organize and to engage in lawful union activities without fear of reprisal or retaliation.''
The Laramie County Democratic Party statement also announced a Sunday event in support of unionization efforts among the baristas:
''In recognition of their courageous efforts to improve their working conditions, the Laramie County Democrats urge the community to stand in solidarity and join the unionizing Starbucks workers for a Solidarity Sip-In. This event is an opportunity to demonstrate that Cheyenne stands firmly with all union workers. Anytime Sunday, July 23rd, stop by the 21st and Central Starbucks (2111 Central Ave., Cheyenne), order a beverage under the name "Union Strong" and engage in meaningful conversations with the baristas. Let us congratulate them on their organizing efforts and express our unwavering support for their cause. Members of the rank-and-file organizing committee will be in the cafe Between 1:00 and 5:00pm. Stop by for your afternoon pick-me-up and Leave some words of power/solidarity on the supporter bulletin board.''
The baristas earlier this summer filed to join the Starbucks Workers United union, becoming the first Starbucks employees in Wyoming to do so.
National High School Finals Rodeo-Sunday
National High School Finals Rodeo-Sunday