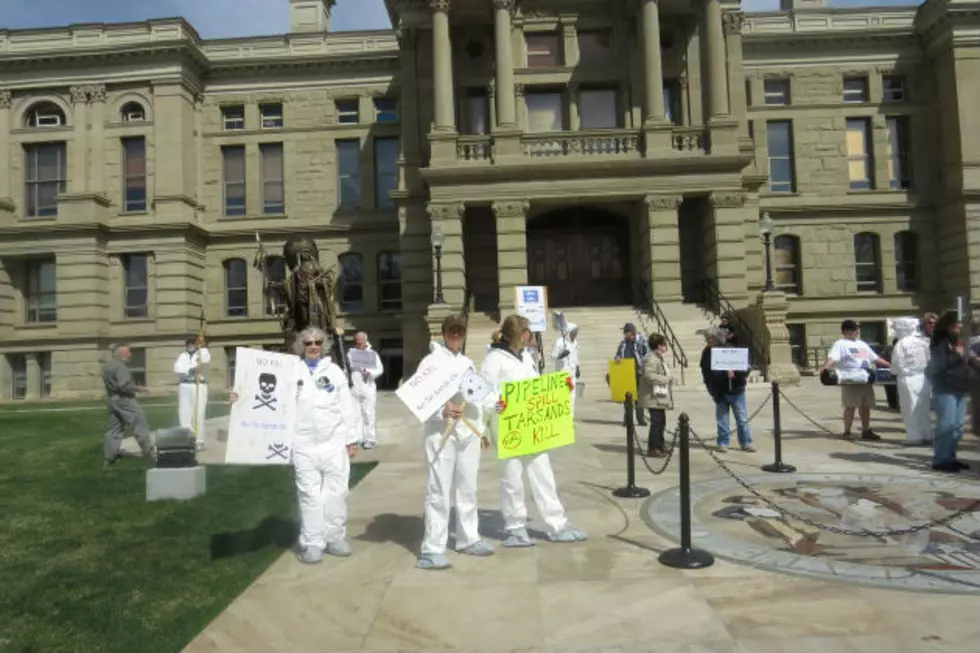 Keystone Pipeline Protesters Gather in Cheyenne
Amy Richards/Townsquare Media
Several dozen people were on hand in front of the Wyoming State Capitol Friday morning to protest against the proposed Keystone XL Pipeline. Event co-organizer, Laramie resident Martha Martinez Del Rio, says she believes the pipeline has the potential to be devastating to the state of Nebraska.
So there is a big fear that if there is a spill and that gets into the water in the Ogallala Aquifer, it will be devastating to the millions of people who depend on that.
Last week, President Obama extended until next year - after the mid-term elections - a deadline for his decision to approve or reject the pipeline that would carry oil from Canada to the gulf coast. Del Rio says the protest in Wyoming is also to show solidarity to the residents of Nebraska who traveled to Washington D.C. this week to protest the pipeline project.