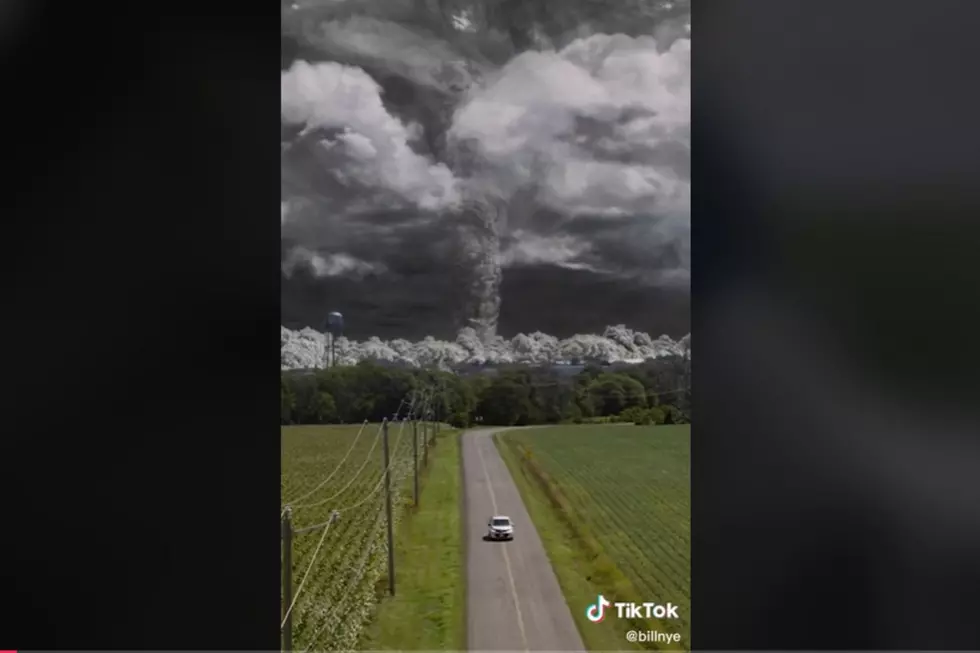 Bill Nye Teases Yellowstone Super Volcano Episode In New Series
Peacock "The End Is Nye" Via TikTok
BILL! BILL! BILL! BILL!
Now that we have that out of our system, it's been announced that everyone's favorite "Science Guy" has a new limited series coming out on Peacock(NBC's streaming service), starting August 25th. The premise of the series is to show natural disasters that could potentially wipe out civilization(fun, right?) and how we can use science to combat the effects of whatever disaster they're covering in the episode.
Here, take a look at the trailer.
How cool is that? Also, I love that he's calling it "The End Is Nye" as he's trying to battle all these natural disasters. Which, if we're in dire straits at any point in the future with a natural disaster, I'd want Bill Nye as the number one guy to help us conquer the issue with science.
Now, they released another teaser that seems a whole lot like they're talking about our beloved Yellowstone Super Volcano. It's pretty quirky, he's trying to outdrive the cloud of ash and smoke. Take a look for yourself, and also listen for the Wyoming shout-out, to lead us to assume that he's covering the Super Volcano.
Also, I'm pretty sure that's Seth MacFarlane, creator of Family Guy, as the radio announcer.
I don't know what the heck a pyroclastic death cloud is, but I don't want it to make its way here, that's for sure. So, we'll have to make sure we check out this show for his advice. The series kicks off on the 25th, but the first episode, according to IMDB, covers a HydraStorm.
Now that we're all ramped up for Bill Nye, let's cue his theme song.
Science rules.
See Inside the West Fork Ranch Near the Laramie Mountain Range
The Two-Bar Creek Ranch Near Laramie Features Epic Fishing & Deer