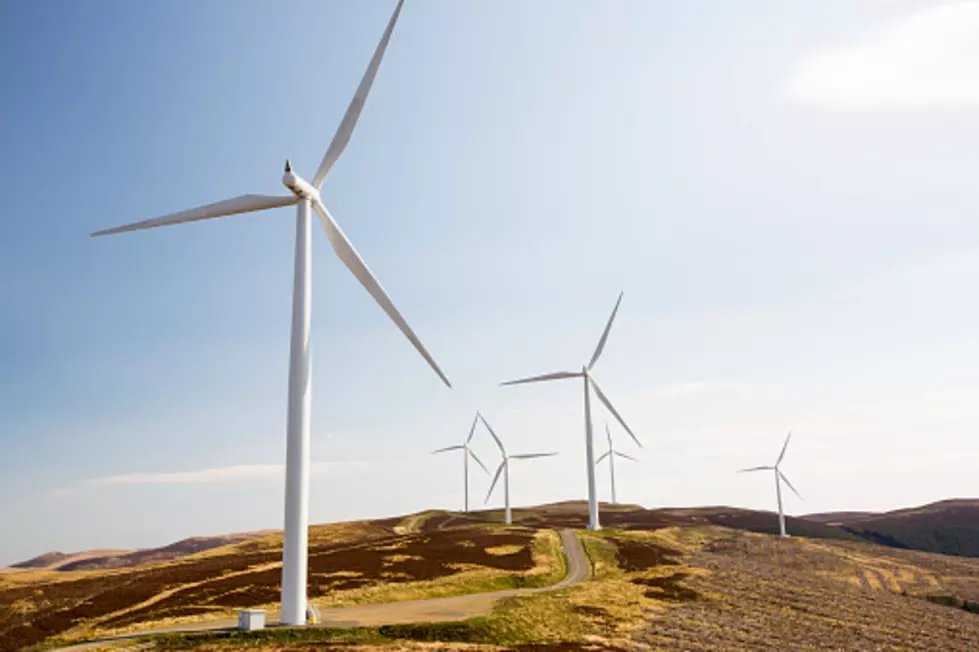 Wyoming Is Getting Sick Of Hosting Out Of State Wind Farms
Getty Images
Wyoming senator Cynthia Lummis is a little sick and tired of states like California wanting to put all of their wind turbines in Wyoming and not in their own backyard.
"I'll tell you," said Senator Lummis," being from Wyoming I don't mind admitting that I'm getting a little resentful of California not wanting to look at industrial-scale wind farms because it destroys their view-shed.

But they're perfectly willing to destroy the Wyoming view-shed with as many industrial-scale wind farms as we can get with transmission lines from Wyoming to California.

It's interesting that the people who demand wind and solar energy do not want industrial-scale energy produced in their state.

They want it produced in my state.
Scroll to the 6:32 mark in this video to hear the senator's remarks.
Cowboys State Daily reported a recent opinion piece by Gavin Maguire, global energy transition columnist for Thomson Reuters, illustrating the Wyoming senator's comments.
Speaking of a 728-mile TransWest transmission line that will connect around 600 turbines of the Sierra Madre/Chokecherry wind projects and serve customers outside of Wyoming Mr. Maguire wrote:
"Given Wyoming's extensive undeveloped lands and ideal wind conditions, more wholesale wind projects may emerge in the state that may further rehabilitate Wyoming's image from coal holdout to key clean energy provider,"
Yet, as we have seen, wind energy is not clean or green.
States like Wyoming and Texas are beginning to take notice of how harmful to the environment wind and solar energy actually is.
Tyler Lawson, a resident of Albany County, told Cowboy State Daily he agrees that Wyoming attracts wind development because it doesn't have the numbers to oppose them like other places.
It's not just the wind farms, he said, but also the transmission lines to support them that are spreading out over the natural landscape.

"Don't screw up our landscapes," Lawson said. "It's easy for everybody to just dump their garbage here."
Must Read Books From Wyoming Authors
Inside Wyoming Missile Silo For Sale
There are decommissioned missile silos for sale in Wyoming.
Thermal nuclear device not included.
Now why would anyone want to own one of those?
Lets start by looking to the outside, then go in.
Well, because owning one is just such a cool idea.
So lets have a look at what the realtor is offering.