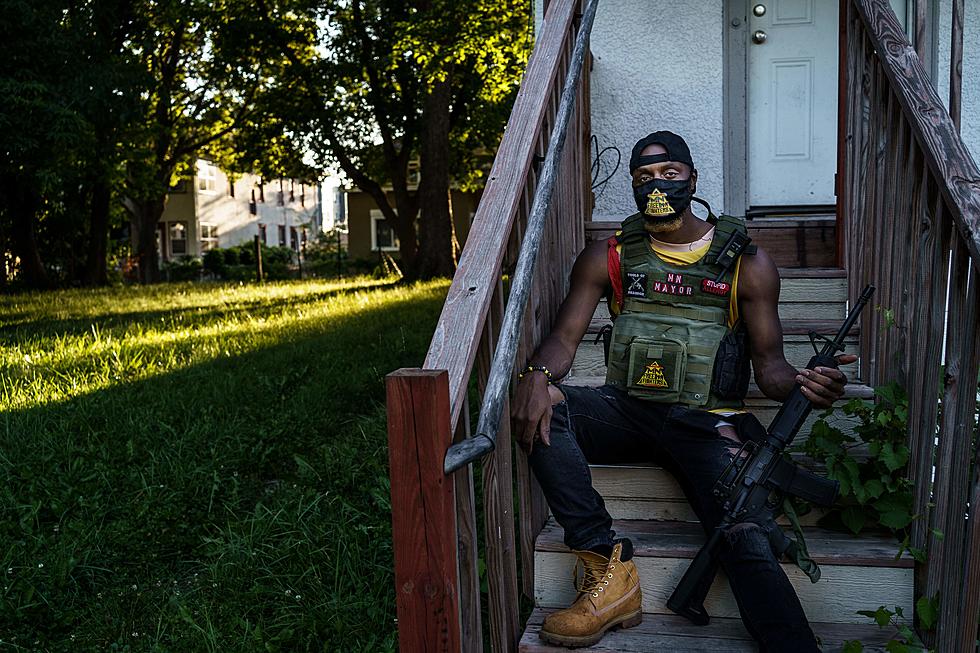 In Minneapolis, Armed Patrol Group Tries to Keep the Peace
AFP via Getty Images
BROOKLYN CENTER, Minn. (AP) — As the nightly protests over Daunte Wright's death intensify outside a police station in a Minneapolis suburb, some in the crowd are trying to prevent protests from escalating into violence.
The Minnesota Freedom Fighters, a group of Black men, are at the scene to protest but are also determined to keep things peaceful.
The group was formed as an armed patrol during unrest last year following the death of George Floyd.
As Minneapolis sits on edge, the Freedom Fighters are trying to protect the neighborhoods where demonstrations occur, while still calling for justice.
Snow Crushes Wheatland Wyoming Airplane Hangers
This row of hangars goes back many years. Some history was lost under a crush of snow.
March 21st, 2021. A record-breaking snowstorm had shut down most of Wyoming and was not yet done. Below is a gallery of photos as cleanup continues.
One of the small airports in Platte County, Wyoming is Phifer Airfield on Antelope Gap Road, east of Wheatland. Platte County has the Wheatland airport, along with one in Torrington and Guernsey. They were all shut down in the storm.