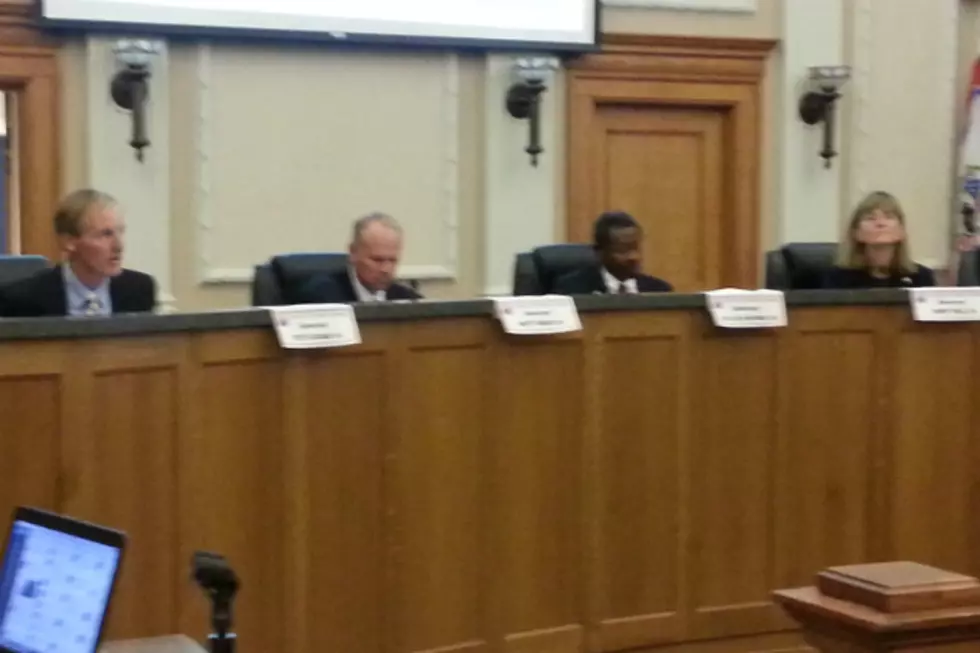 Gubernatorial Candidates Square Off in Debate
Amy Richards/Townsquare Media
The four candidats for Governor participated in a debate Tuesday evening sponsored by the League of Women Voters.
When asked how do you weigh requests from local governments, when there isn't enough money to approve all of them?
Superintendent of Public Instruction Cindy Hill said she believes in putting safety first.
When you have, as we do, communities coming to you hat in hand this is how I make decisions on the SLIB Board. First issues come first and that would be fire trucks or facilities.
Republican Governor Matt Mead said there are several factors he uses to make those decisions.
 In weighing those decisions, because we will never have enough money for every project, you have to look at a return on investment, have to look at the need and you have to look at whether the community itself is supportive of the project.
Republican Taylor Haynes said he would prioritize public health and safety.
If it comes to a situation where there isn't enough money, you must weigh the decision on the highest need, public health and safety. All infrastructure being equal at that point, you must look at public health and safety.
Democrat Pete Gosar said he believes the people are best served by a multiple use strategy.
I believe you need to balance mineral extraction and agriculture and public use. I believe multiple use is best for the state board of commissioners.