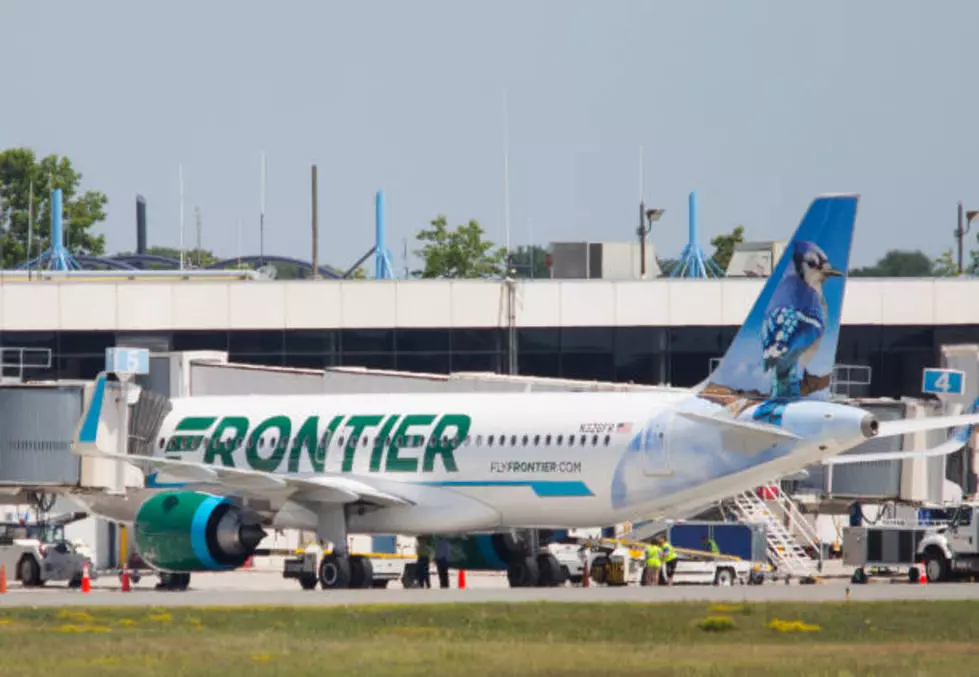 Giddy Up: Frontier Airlines Announces $69 Flights To Texas
Portland Press Herald via Getty
There aren't too many "cheap" things anymore. When it comes to airline travel, that is really a true statement for the most but there are some deals to be had if your timing is good for looking and traveling and right now, Denver based Frontier Airlines has a pretty sweet deal for you if your travel plans include the Lone Star State.
According to Frontier, the airline announced  a new daily non-stop flight between Denver International Airport (DIA) and Houston's William P. Hobby Airport (HOU).
That service will begin on September 7th with fares as low as $69 one way.
Daniel Shurz, senior vice president of Frontier Airlines told 9 News:
"We are excited to announce a new ultra low-fare flight option between Denver and Houston Hobby with daily nonstop service beginning in September," said Daniel Shurz, senior vice president of commercial, Frontier Airlines.
"There is strong consumer demand for flights between these two destinations and consumers can now enjoy the convenience and affordability of Frontier's 'Low Fares Done Right.'"
That's a pretty nice way to celebrate your 28th birthday by announcing new service and a great deal.
While summer travel is usually more jacked up with higher prices, airline travel has been extra crazy this summer so it's nice to see a sweet deal come up like this. Also, if you can swing it, prices look to be dropping across the board after the peak summer travel season.
7 Words to Learn to Sound Like a Colorado Native
The Weirdest-Named Towns in Colorado