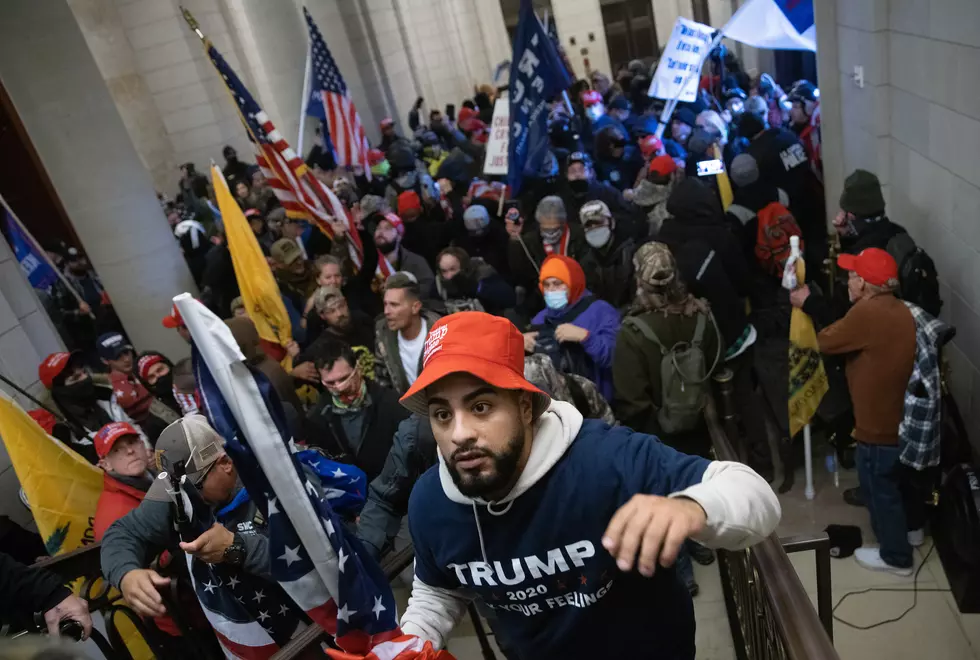 FBI Says it Warned Law Enforcement About Threats
Win McNamee, Getty Images
WASHINGTON (AP) — The FBI says it notified other law enforcement agencies, including the U.S. Capitol Police, the day before the riot at the Capitol about an online message about a "war" and storming the U.S. Capitol.
Enter your number to get our free mobile app
The FBI said Tuesday that the warning was issued through the Joint Terrorism Task Force, and the U.S. Capitol Police have members on the task force.
The Washington Post said the bulletin described that people had been sharing maps of the Capitol's tunnels and discussed rallying points to meet up to travel to Washington. The newspaper reported that the document detailed posts calling for violence, including that "Congress needs to hear glass breaking, doors being kicked in, and blood from their BLM and Pantifa slave soldiers being spilled."
BLM stands for Black Lives Matter. Pantifa is a derogatory term for antifa, far-left-leaning militant groups that resist neo-Nazis and white supremacists at demonstrations and other events.
PHOTOS: Scene at U.S. Capitol shows chaos and violence