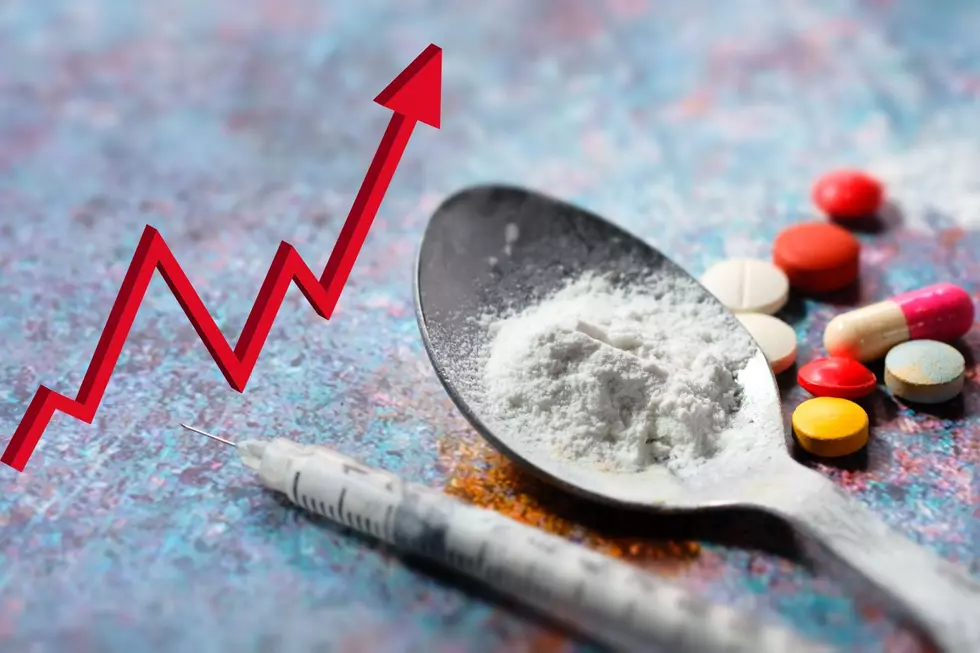 Drug Overdose Deaths Are Up 9% In Wyoming
Canva PRO
Drug overdose deaths are now at an all-time high, and they're increasing faster in Wyoming than almost anywhere else.
According to the team of analysts at Quote Wizard, aside from the coronavirus pandemic dominating health headlines for the past three years, there is a second health crisis happening in America; drug overdose. The study found that drug overdose deaths have risen more than 50% since 2019, and are now approaching 110,000 a year.
In Wyoming specifically, there has been a 9% increase in drug-related overdose deaths over the last year. 113 people died of an overdose in the last 12 months. 
Nationwide, 107,477 people died of an overdose in the last 12 months. The top three states that have seen the largest increases in overdose deaths over the last year are; Maine, Oklahoma, and New Hampshire.
South Dakota, Nebraska, and Iowa have the highest rates of overdose deaths. The increase in overdose-related deaths has impacted each state differently. Combined, opioids account for nearly 70% of overdose deaths.
Opioid deaths have increased dramatically since 2015. There were 52,000 overdose-related deaths in 2015, compared to 107,000 in the last 12 months. The biggest increase in overdose deaths came at the height of the coronavirus pandemic. Between 2019 and 2020, overdose deaths increased by 30%.
To read the full study, click 
HERE.
What Does Wyoming Taste Like? (According to Locals)
We asked locals what they think Wyoming would taste like if it has a flavor, and here are the answers.