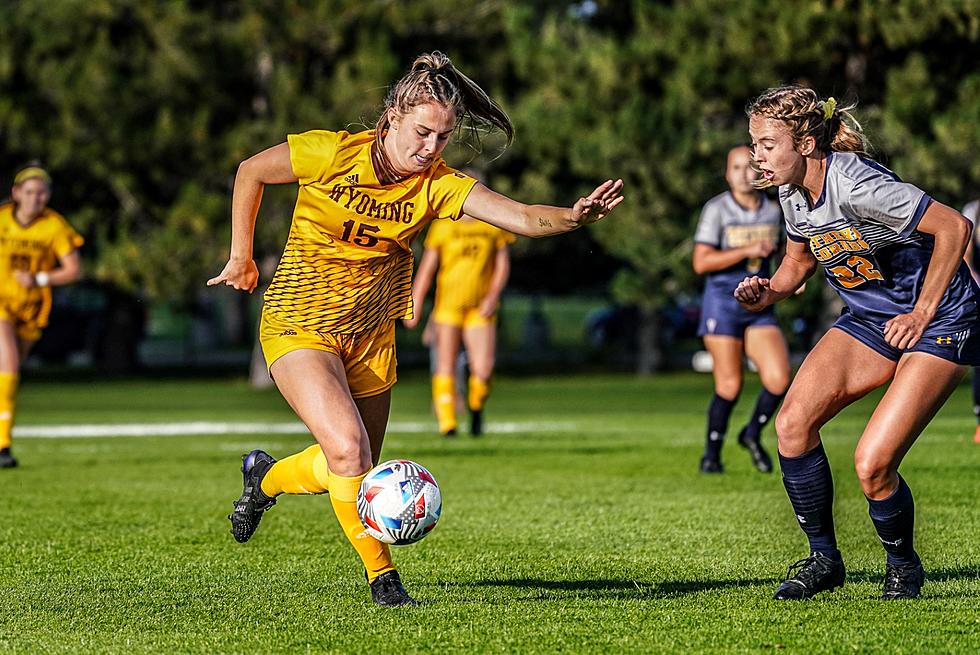 Cowgirls set to open Mountain West Conference play
The Cowgirls travel to New Mexico on Friday for a 7:30 p.m. match at the UNM Soccer Complex before a Sunday game against San Diego State at 1 p.m. at the Madrid Sports Complex./ UW courtesy photo
LARAMIE -- The University of Wyoming soccer team begins Mountain West Conference play this week. The Cowgirls travel to New Mexico on Friday for a 7:30 p.m. match at the UNM Soccer Complex before a Sunday game against San Diego State at 1 p.m. at the Madrid Sports Complex.
UW enters league play owning a 4-3-1 record. The non-conference portion of the schedule saw the Cowgirls compete against many different playing styles and types of teams, meaning UW learned a great deal about itself over the course of a month and a half.
"We are a younger group that's learning how to compete and win consistently at a high level, which is a process, and overall we are super proud of our team," head coach Colleen Corbin said. "Consistently winning is hard, and we are still trying to navigate how to manage that emotionally, mentally and physically, which is totally fine.
"We have a really, really good group of girls that love each other a lot, and our staff is in a really good place."
More specifically, Wyoming learned that it can hurt foes with many different players. Eight Cowgirls found the back of the net in the first eight games, and that's the third-highest total in the MWC behind Boise State and UNLV.
Junior forward Faith Joiner leads the club with three goals to her name. Redshirt-junior midfielder Jamie Tatum and sophomore forward Alyssa Bedard aren't far behind with two goals a piece.
Wyoming rarely being out of any given match is another lesson that's been learned. Nine of the Cowgirls' 13 scores have occurred after halftime, as they're outscoring opponents 9-3 in second halves this season.
The final and most important lesson gathered during the non-conference slate is the fact that Wyoming still has plenty of room for improvement and plenty left to prove.
"For this group, they have a little chip on their shoulder," Corbin said. "They feel like they have something to prove. Remembering who you are, why you're here and why you're doing what you're doing is super important."
The Lobos enter MWC play equipped with a 5-2-0 record. They've won four in a row, which includes a win over Washington.
Jadyn Edwards and Zaria Katesigwa pace New Mexico with five goals apiece. They're the highest-scoring duo in the league.
Emily Johnson has made four of the seven starts in net for the Lobos. She's recorded 22 saves and owns a GAA of 1.25.
New Mexico has claimed five of the last seven in the series, and one of those occurred in the 2018 MWC title match. That being said, the Cowgirls have acquitted themselves quite well in Albuquerque, as they've won two of their last three at New Mexico.
San Diego State brings a 2-6-0 record to the beginning of conference play. The Aztecs battle Colorado State in Fort Collins on Friday before making the trip to Laramie on Sunday.
Denise Castro paces SDSU offensively. She represents the lone Aztec with more than one goal this season, as she's found the back of the net five times.
Alexa Madueno has started every game in goal for SDSU. She's recorded 55 saves and lays claim to a GAA of 2.25.
Wyoming toppled the Aztecs, 3-2, in the two teams' most recent matchup in 2019 at the Madrid Sports Complex.
Following these two matches, the Cowgirls head to the California for a couple of games. Wyoming battles San Jose State on Oct. 1 and Fresno State on Oct. 3.
15 Questions You Should Never Ask Someone From Wyoming
- 15 Questions You Should Never Ask Someone From Wyoming