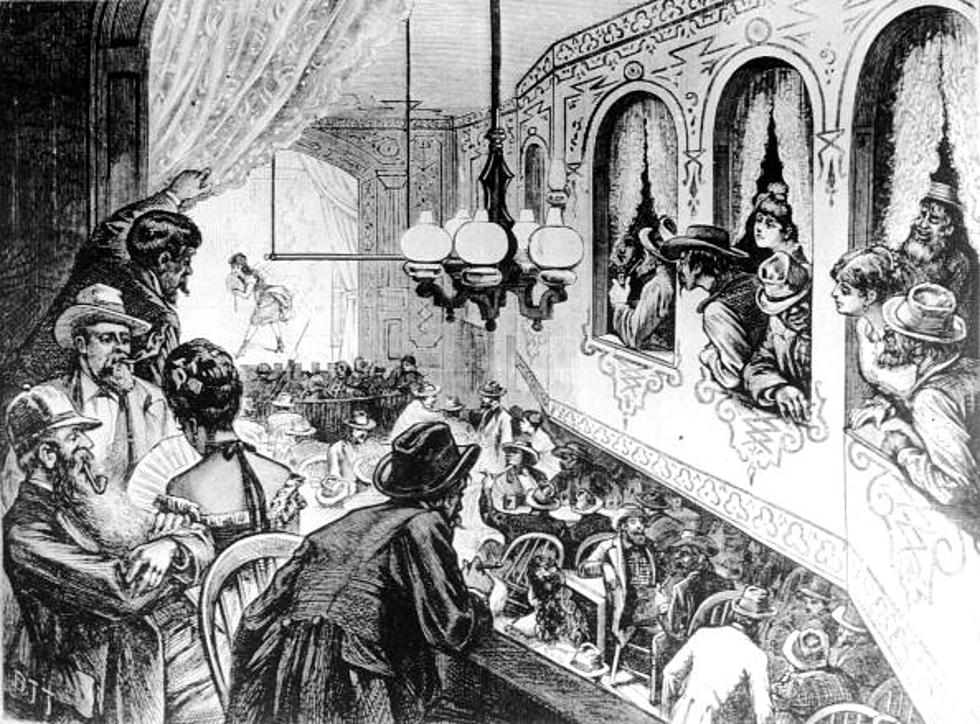 Meet Cheyenne's First Mayor, H.M. Hook
circa 1877: The Hall of Wheels music hall in Cheyenne, one of the most popular in the West. Three Lions, Getty Images
In 1867, scouts for the Union Pacific Railroad arrived at the Crow Creek Crossing to survey the path for their westward expansion. Just over a month later, approximately 600 men had arrived and the town of Cheyenne was born.
The phenomenally quick growth earned Cheyenne the nickname of the "Magic City of the Plains".
Although it wasn't approved by Dakota Territory legislators until the following year, the first official city charter was established on August 8, 1867. Two days later, H.M Hook was elected as the first Mayor of Cheyenne.
Hook came to Cheyenne by way of LaPorte, Colorado, just north of Fort Collins. LaPorte was home to a bustling stagecoach station, which was managed by Hook, but quickly became a ghost town after being bypassed by the railroad. Hook had also managed a stage station in Dogtown, Nebraska, outside of Fort Kearney.
Upon arriving in Cheyenne, Hook opened a general store called the Great Western Corral on the corner of 20th Street and O'Neil Avenue, near the present-day location of the Cheyenne Civic Center. The city had a population of about 600 at the time.
By November of 1867, the railroad was officially operating in Cheyenne. Like many others, Hook moved with the traveling labor camps as the tracks worked their way west.
Hook's widow later offered $1,000 for anyone who could locate his actual burial site, which led to the miraculous discovery of several "Hook grave sights" by several unscrupulous and enterprising prospectors.
Enter your number to get our free mobile app