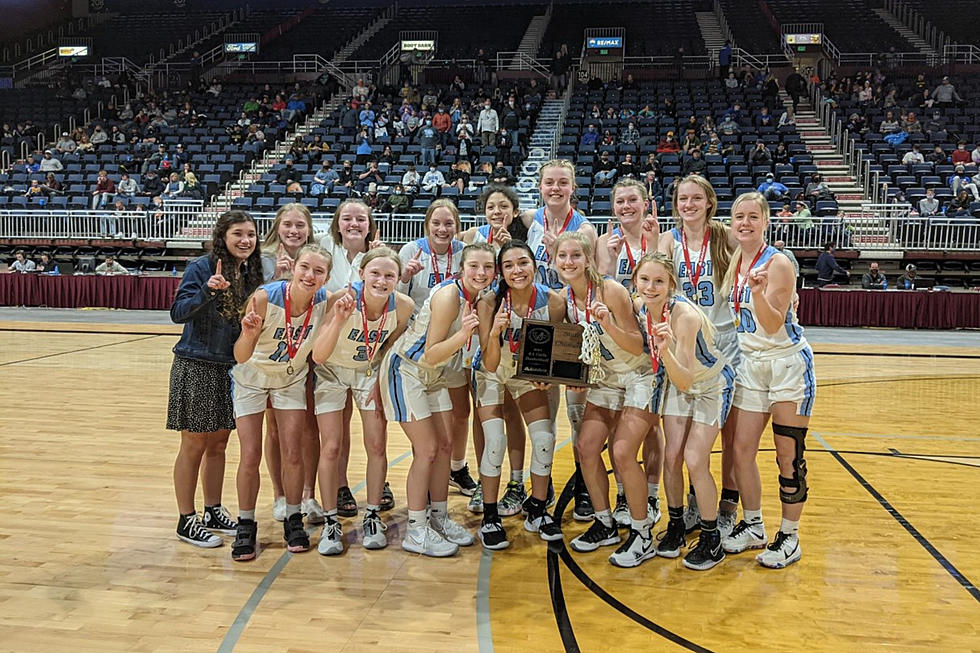 Cheyenne East Wins its Fifth Girls Basketball State Championship
David Settle, WyoPreps.com
The Cheyenne East Thunderbirds won the Class 4A girls basketball state title on Saturday in Casper with a 52-37 victory over the Cody Fillies.
Cheyenne East got 17 points from Boden Liljedahl, while Ashley Marshall added 10 points and six rebounds off the bench.
The Thunderbirds earned their fifth title in school history and first since winning it all in 2017.
Down 3-0 nothing to start, East finished the first quarter on a 12-0 run. Liljedahl knocked down a pair of threes, while Marshall scored six points inside. The Thunderbirds never trailed after that.
A 9-0 run in the second push the East lead to 21-9. They doubled up the Fillies by halftime, at 26-13. The lead hovered between 14 and 17 most of the third quarter.
Cody made a push in the fourth but couldn't get any closer than 10 points. The Thunderbirds sealed it at the free-throw line.
Cheyenne East shot 39 percent for the game. They knocked down five 3-point field goals and finished 11-14 at the charity stripe. The Thunderbirds had 11 assists on their 18 field goals. They also finished with 11 steals.
Cody shot 29 percent in the game but struggled at just 22 percent in the opening half. Torrie Schutzman scored 13 points and Molly Hays added 12 points. The Fillies had 17 turnovers in the game.
Cheyenne East was in their fourth straight title game. This was their first championship since 2017. Cody was appearing in its first title game in school history.
The Thunderbirds finish their season at 20-2. The Fillies finish 18-6 on the season.
20 Words and Phrases That Are So 2020