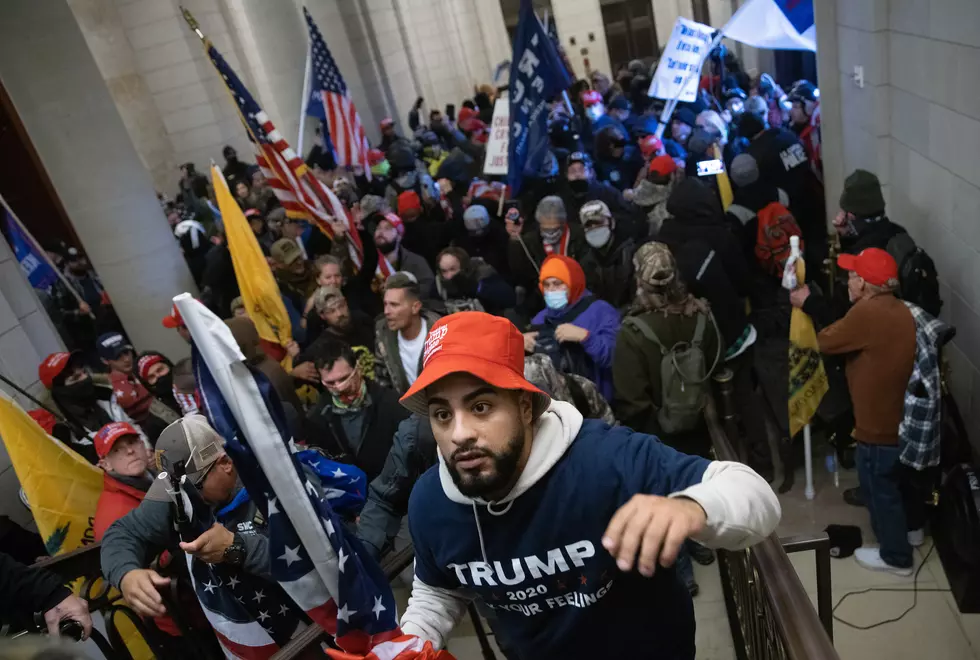 Capitol Rioters Enter 1st Guilty Pleas to Assaulting Police
Win McNamee, Getty Images
A New Jersey gym owner and a Washington state man have become the first people charged in the Jan. 6 riot at the U.S. Capitol to plead guilty to assaulting a law enforcement officer during the deadly siege.
The pair of plea deals with federal prosecutors could be a benchmark for dozens of other cases.
Forty-four-year-old Scott Fairlamb, of Stockholm, New Jersey, was captured on video shoving and punching a police officer in the head after he left the Capitol.
Twenty-eight-year-old Devlyn Thompson, of Puyallup, Washington, pleaded guilty to assaulting a police officer with a baton.
Both defendants face more than three years in prison if a judge adheres to estimated sentencing guidelines.
Code Of The West: Wyoming State Code of Ethics
"The Code of the West" was declared the official state code of Wyoming, and the act was signed into law on March 3rd, 2010. Wyoming is the first state to adopt a code of ethics. The legislation chose ten ethics derived from the book "Cowboy Ethics" by James P. Owen