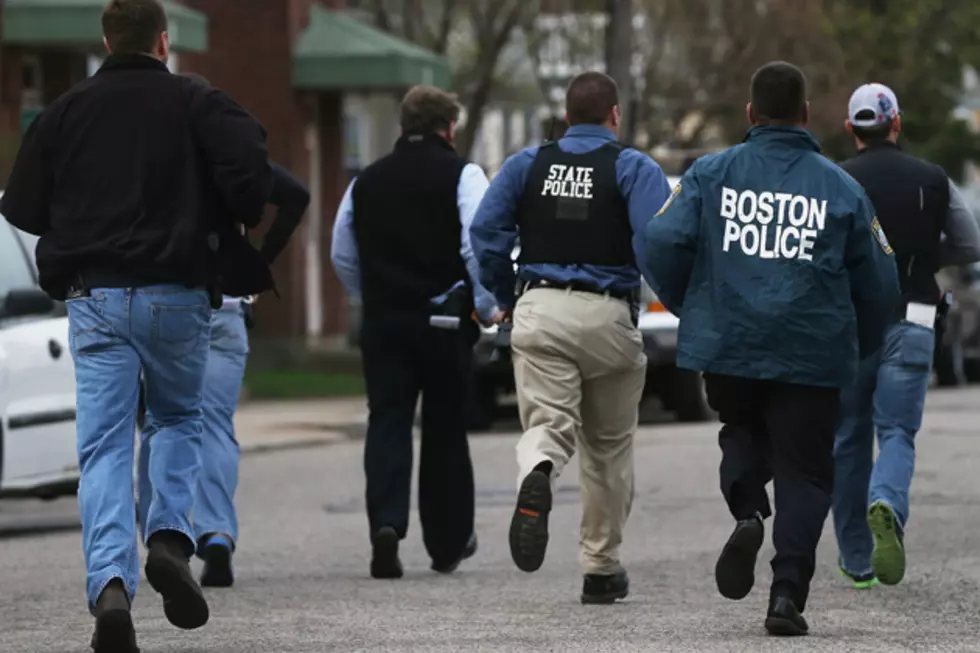 Boston police: 3 more suspects in custody
(Mario Tama/Getty Images)
UPDATE - 2:00 p.m. - BOSTON (AP) — Two men who attended college with the Boston Marathon suspect and are charged with conspiring to obstruct justice have waived bail.
Azamat Tazhayakov and Dias Kadyrbayev appeared in court Wednesday and agreed to voluntarily detention.
Their next hearing is scheduled for May 14.
A third man, Robel Phillipos, is charged with making false statements to federal investigators. He awaits a court appearance.
An FBI affidavit says the three men removed bombing suspect Dzhokhar Tsarnaev's backpack from his dorm room at the University of Massachusetts at Dartmouth three days after the bombing.
UPDATE- 11:28 a.m. - BOSTON (AP) — A lawyer says two of the three people newly arrested in the Boston Marathon bombing case are men originally from Kazakhstan who were friendly with the main suspect.
Azamat Tazhayakov and Dias Kadyrbayev appeared via video for a visa violation hearing in immigration court in Boston on Wednesday.
Boston attorney Linda Cristello represented them and confirmed they now face separate federal charges and have a court appearance this afternoon related to the Boston Marathon bombing.
She says lawyers don't know what the charges are and won't until later.
The two have been held in a county jail for more than a week on allegations that they violated their student visas while attending the University of Massachusetts Dartmouth with suspect Dzhokhar Tsarnaev, who is originally from Russia.
Cristello did not say who the third suspect was.
BOSTON (AP) — Boston police say three more suspects have been taken into custody in the marathon bombings.
In a tweet Wednesday morning, the police department says only that three more suspects are in custody and more details will follow. Police spokeswoman Cheryl Fiandaca confirmed the tweet but referred all other questions to the FBI.
Three people were killed and more than 260 injured on April 15 when two bombs exploded near the finish line.
Suspect Tamerlan Tsarnaev died after a gunfight with police several days later. His brother, Dzhokhar Tsarnaev, was captured and lies in a hospital prison.
Both are Russian natives who lived for several years in the U.S. They are accused of using a weapon of mass destruction.