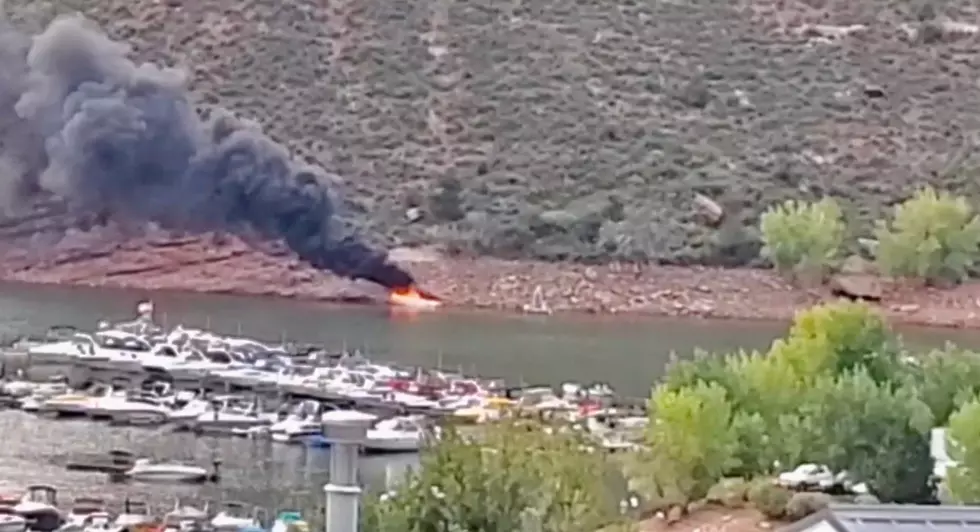 Boat Explosion Reported Near Fort Collins Horsetooth Reservoir
Credit: 9 News Video
Smoke from a boat explosion near Horsetooth Reservoir could be seen for miles Saturday morning. (Aug 8)
The Poudre Fire Authority responded to the outdoor recreation area after reports of a boat explosion, according to 9 News.
PFA shared this update on Twitter:
The specific cause of the explosion and the extent of the injuries are unavailable at this time.
We will update this story when more information becomes available.
Watch video of the boat burning courtesy of 9 News:
Enter your number to get our free mobile app
Photo Gallery: 2012 High Park Fire