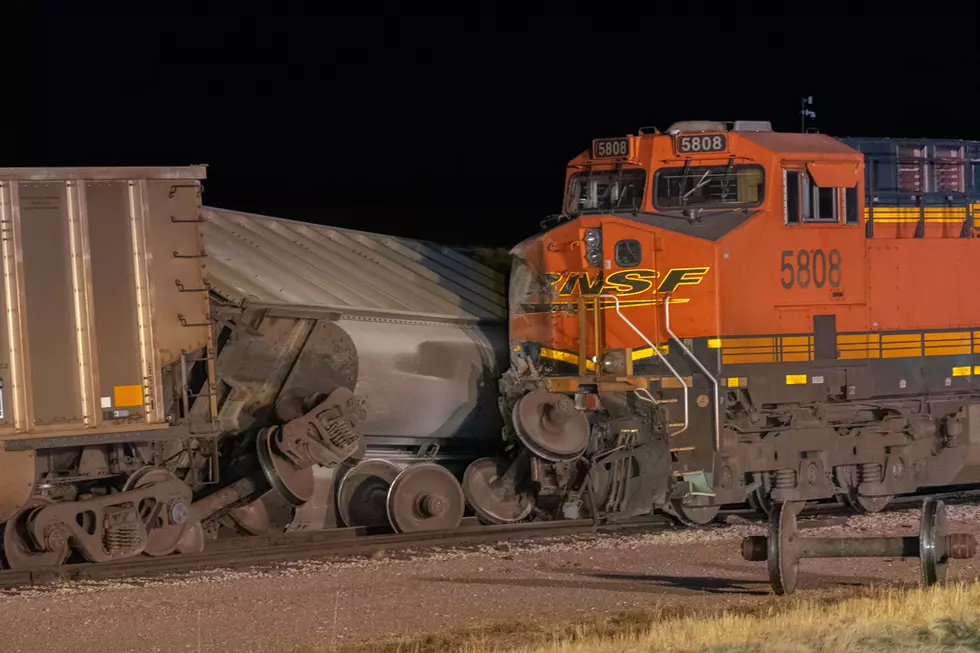 1 Injured As Train Derails Near Wellington
Wellington Fire
One person was taken to the hospital after a train derailment occurred near Wellington on Friday night.
CBS4 Denver reports that the incident occurred on Rawhide Power Plant property. Wellington Fire said the injured crew worker had minor injuries.
The train collided with an empty coal train parked next to it, knocking four train cars off the tracks.
What exactly caused the derailment is still under investigation. The train had been empty but an oil leak was reported.
The Rawhide Power Plant is run by the Platte River Power Authority. The 280-megawatt facility provides electricity for Fort Collins, Loveland, Longmont and Estes Park.
Enter your number to get our free mobile app
PHOTOS: Wellington Train Derailment