Veteran's Day Ceremony in Cheyenne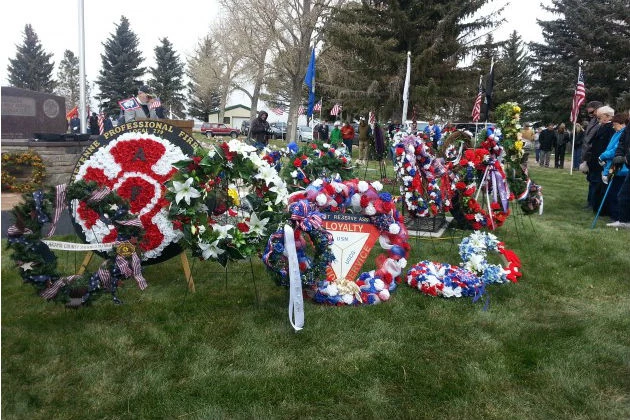 Several hundred people attended the annual Veteran's Day Wreath Laying ceremony at Beth El cemetary in Cheyenne. Wyoming Governor Mead and First Lady Carol Mead were in attendence as well as U.S. Senator John Barrasso. Barrasso said it was extremely important to recognize those who have served in the military. He spoke about his father who had fought at the "Battle of the Bulge" in World War II. Barrasso said his father told him he was very lucky to live in the United States.
Chief Federal District Court Judge Nancy Freudenthal also said it was important to honor those who have served to protect our country. She added that the time for service is not over. She said we must work together to uphold our laws and our constitution, and not let the "shirll voices" in our country that are critical and accusatory tear down our democratic principles.