Lightning Strikes Oil Treater Near Burns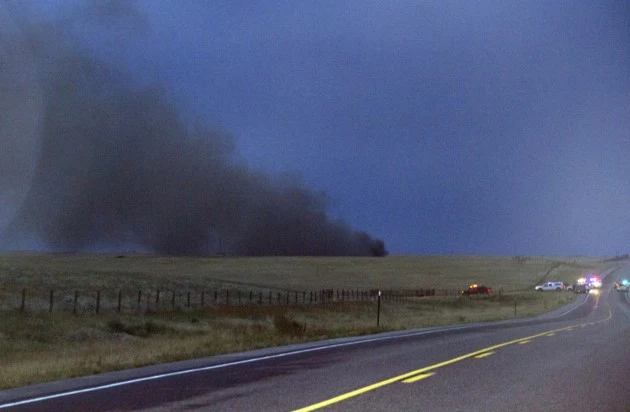 Laramie County Fire District #2 (LCFD2) was dispatched at 5:30 p.m. Friday to assist Fire District #6 (LCFD6) with an explosion in the 2300 block of Highway 213, approximately 5 miles north of Burns.
According to Deputy Chief Riley McNamar with LCFD6, who took command of the incident, lightning struck an oil treater at that location. Initial attack crews were evacuated after a second repeater caught fire and exploded. Firefighter safety was the number one concern as over 34 apparatus from Laramie County Fire Districts 1, 2, 3, 4, 5, 6, 10, Cheyenne Fire & Rescue, Warren Air Force Base, Air National Guard and Holly Frontier joined the efforts to bring the blaze under control. A one mile radius around the fire was evacuated while crews let the fire burn itself out until firefighters could safely move in and extinguish the fire. There were no injuries and no damage reported by nearby residents.