JFK 100th Anniversary Stamp Announced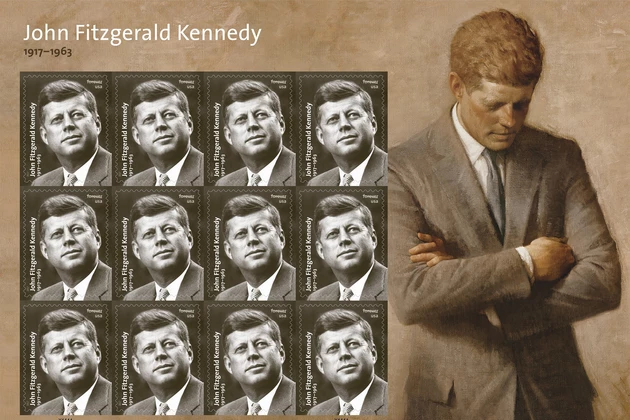 Today marks the 100th anniversary of the birth of President John F. Kennedy. To mark that milestone, Postmaster General Megan J. Brennan today dedicated a Forever stamp commemorating the centennial of the birth of our nation's 35th President, John F. Kennedy. The Presidents Day first-day-of-issue dedication ceremony took place at the John F. Kennedy Presidential Library and Museum in Boston to kick off the 6th Annual Presidents Day Family Festival. Kennedy was born May 29, 1917.
The stamp features a 1960 photograph by Ted Spiegel of Kennedy campaigning for president in Seattle. The artwork accompanying the stamp, showing Kennedy in a reflective pose, is a 1970 oil painting by Aaron Shikler (courtesy of the White House / White House Historical Association). As today is a national holiday, the Forever stamp is only available at the event. It will be available nationwide in Post Offices February 21. Customers may order the stamps now at usps.com/shop.