Cheyenne Fire And Rescue Showcases New Ladder Truck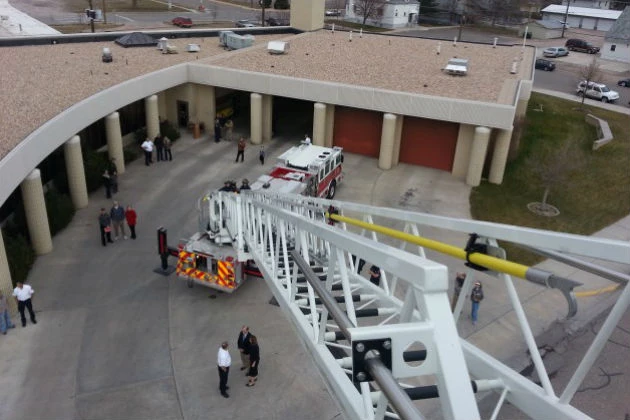 Cheyenne Fire and Rescue showed off their new $1.1 million Pierce 100 foot ladder truck during an open house Wednesday. Jon Narva, Division Chief of Operations, says the new truck will expand the department's capability to respond to fires, especially in the downtown area where many of the tall buildings are located. Narva says the new truck will now be known as Ladder One and will be located at the Cheyenne Fire and Rescue Headquarters Fire Station on West 19th street.
The new ladder truck was purchased with a grant from the Wyoming State Loan and Investment Board.