BREAKING: Federal Court Won't Reinstate Trump Travel Ban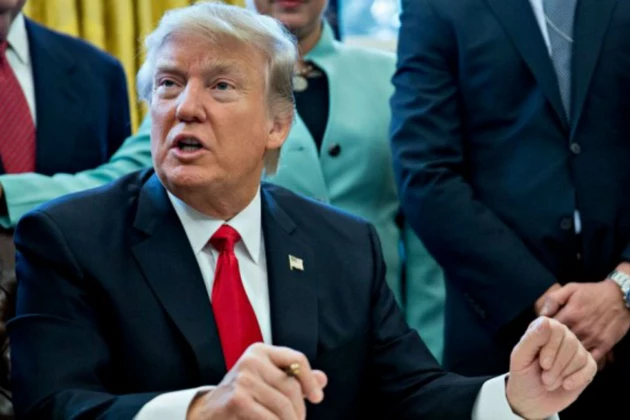 SAN FRANCISCO (AP) — Three federal judges in San Francisco unanimously refused to reinstate President Donald Trump's ban on travelers from seven predominantly Muslim nations.
The 9th U.S. Circuit Court of Appeals on Thursday wouldn't block a lower-court ruling that suspended the ban ordered on Jan. 27 and allowed previously barred travelers to enter the U.S. An appeal to the U.S. Supreme Court is possible.
The judges also rejected the Justice Department's arguments that the president's authority on immigration policy is his discretion alone, with no authority for review by the courts.
They also said courts have the authority to review presidential orders on immigration and national security.
Thursday's ruling marked another legal setback for the new administration's immigration policy.
Trump responded by tweeting, "SEE YOU IN COURT" and "THE SECURITY OF OUR NATION IS AT STAKE!"
The next step in the legal battle would be for the Trump administration to take the case to the U.S. Supreme Court, which has only eight members now. A split 4-4 decision would result in the upholding of the 9th U.S. Circuit Court of Appeals ruling.
Last week, U.S. District Judge James Robart in Seattle issued a temporary restraining order halting the ban after Washington state and Minnesota sued. The states said Trump's executive order unconstitutionally blocked entry based on religion.
The U.S. Department of Justice then appealed to the 9th Circuit.
The appellate court noted that there are compelling public interests on both sides of Trump's travel ban, which is one reason it has generated so much scrutiny: "On the one hand, the public has a powerful interest in national security and in the ability of an elected president to enact policies. And on the other, the public also has an interest in free flow of travel, in avoiding separation of families, and in freedom from discrimination."
The appeals court stated the federal government hadn't pointed to any evidence that anyone from the countries named in the executive order had committed a "terrorist attack" in the U.S. "Rather than present evidence to explain the need for the executive order, the government has taken the position that we must not review its decision at all."
They added there's no precedent to support that notion, which "runs contrary to the fundamental structure of our constitutional democracy."